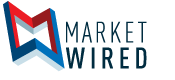 Empire Industries Announces Release Date for First Quarter Results and Investor Conference Call
/EINPresswire.com/ -- WINNIPEG, MANITOBA--(Marketwired - May 25, 2017) - Empire Industries Ltd. (TSX VENTURE:EIL) today announced that it intends to issue its first quarter financial results on May 29, 2017. The audited consolidated financial statements and MD&A will be filed on SEDAR and will be available for viewing at www.sedar.com or at www.empind.com.
Empire's management team will be holding an investor/analyst conference call to discuss the first quarter results and the outlook for the company. The call-in details are as follows:
| | |
| --- | --- |
| Time/Date: | May 30, 2017 at 2:00PM Eastern Time |
| Dial-in Number: | 1-800-319-4610 (Canada/USA toll-free) |
| | 1-416-915-3239 (Toronto) |
Callers should dial in 5 - 10 minutes prior to the scheduled start time and ask to join the Empire Industries First Quarter 2017 Results Conference Call.
About Empire Industries Ltd.
Empire Industries Ltd. manufactures specialized engineered products and sells these products domestically and in select international export markets. The company has developed, designed and engineered products for the rapidly growing, global, Media-based Attractions market and works with specific clients in this market to execute highly specialized ride systems. Empire's common shares are listed on the TSX Venture Exchange under the symbol EIL.
For more information about the Company, visit www.empind.com.
Reader Advisory
This news release contains forward-looking statements, within the meaning of applicable securities legislation, concerning Empire's business and affairs. In certain cases, forward-looking statements can be identified by the use of words such as "plans", "expects" or "does not expect", "budget", "scheduled", "estimates", "forecasts", "intends", "anticipates" or variations of such words and phrases or state that certain actions, events or results "may", "could", "would", "might" or "will be taken", "occur" or "be achieved". These forward looking statements are based on current expectations, and are naturally subject to uncertainty and changes in circumstances that may cause actual results to differ materially. Readers are cautioned not to place undue reliance on such forward-looking statements. Forward-looking information is provided as of the date of this press release, and Empire assumes no obligation to update or revise them to reflect new events or circumstances, except as may be required under applicable securities laws. Neither the TSX Venture Exchange nor its Regulation Services Provider (as that term is defined in the policies of the TSX Venture Exchange) accepts responsibility for the adequacy or accuracy of this release.