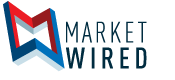 DJI Announces the Spark Quadcopter; More Info at B&H
The DJI compact but feature-packed drone
Capable Spark quadcopter. Small in stature, but fully charged with power and potential, the aptly named Spark proves that size truly doesn't matter.
Click here for high-resolution version
NEW YORK, NY--(Marketwired - May 24, 2017) - DJI has officially unveiled the newest member of its commercial drone family, the compact-but-capable Spark quadcopter. Small in stature, but fully charged with power and potential, the aptly named Spark proves size truly doesn't matter. Dimensions aside, It boasts several features that rival its bigger brother, the Mavic Pro, including a gimbal-stabilized camera with 1.2/3" CMOS sensor, 16-minute-max flight time, and top speed of 30-plus mph -- all of this in about half the size and weight.The smaller airframe means you can take the Spark anywhere, no specialty case required -- just toss it in a purse or shoulder bag and get moving.
DJI Spark Quadcopter (Sku Blue)
https://www.bhphotovideo.com/c/product/1339536-REG/dji_cp_pt_000733_spark_quadcopter_sku_blue.html
DJI Spark Quadcopter (Lava Red)
https://www.bhphotovideo.com/c/product/1339540-REG/dji_cp_pt_000735_spark_quadcopter_lava_red.html
DJI Spark Quadcopter (Alpine White)
https://www.bhphotovideo.com/c/product/1339534-REG/dji_cp_pt_000731_spark_quadcopter_alpine_white.html
DJI Spark Quadcopter (Sunrise Yellow)
https://www.bhphotovideo.com/c/product/1339535-REG/dji_cp_pt_000732_spark_quadcopter_sunrise_yellow.html
/EINPresswire.com/ --
2-Axis Stabilized Gimbal Camera
12MP Still Photos / 1080p/30 Video
3D Obstacle-Detection System
GPS and Indoor Navigation
2.4 / 5.8 GHz Radio Maximizes Reception
Up to 1.2 Mile Control Range
Top Speed of 31 mph in Sport Mode
Up to 16 Minutes Flying Time
But the Spark's miniaturized dimensions aren't merely about the convenience of easy travel. No -- what really makes it such a ground-breaking device is its ability to fly where other advanced drones can't. Or won't. DJI demonstrated this go-anywhere capability in a promotional video that showed the Spark zipping through various tight spaces and crowded channels, including a maze of narrowly-stacked library books, and through the spiraling track of a roller coaster. This ability to navigate and shoot footage in areas previously too precarious to pilot should open a whole new world of aerial adventure and photographic opportunities for consumers -- to say nothing of new FPV possibilities and indoor racing applications.
Along with Spark, several accessories and add-ons were also revealed, including various new colors of the customizable top plate, props and prop guards, batteries, charging hub, and more. You can order the new DJI Spark and all its accessories now at B&H Photo.
About B&H Photo Video
As the world's largest source of photography, video, and audio equipment, as well as computers, drones, and home and portable entertainment, B&H is known worldwide for its attentive, knowledgeable sales force and excellent customer service, including fast, reliable shipping. B&H has been satisfying customers worldwide for 40 years.
Visitors to the website can access a variety of educational videos and enlightening articles. The B and H YouTube Channel has an unmatched wealth of educational content. Our entertaining and informative videos feature product overviews from our in-house specialists. You can view the B&H Event Space presentations from many of the world's foremost experts and interviews with some of technology's most dynamic characters. Tap into this exciting resource by subscribing to the B&H YouTube Channel here. In addition to videos, the B&H Explora blog presents new product announcements, gear reviews, helpful guides, and tech news written by product experts and industry professionals.
When you're in Manhattan, take a tour of the B&H Photo SuperStore, located at 420 Ninth Avenue. The techno-carousel spins all year round at the counters and kiosks at B&H. With hundreds of products on display, the B&H Photo SuperStore is the place to test-drive and compare all the latest gear.
Image Available: http://www.marketwire.com/library/MwGo/2017/5/24/11G139593/Images/DJI_Spark-0a964afd9f4fa227b8055288ae900520.jpg