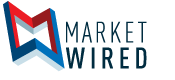 PMEA Announces Acquisition Update & Payment of Stock Dividend to All Registered Shareholders
/EINPresswire.com/ -- CHEYENNE, WY--(Marketwired - May 24, 2017) - PM&E, Inc. (OTC: PMEA) is pleased to announce an update on the acquisition of EVADA Aircraft assets by SEILON Inc. (OTC: SEIL).
In addition, the company will be providing a stock dividend of its solar division SUNCETIX: http://www.suncetix.com to all registered shareholders. The new corporation EMERGING SOLAR LTD. will be run by Thomas Hamilton and will focus on markets of renewable energies in the Middle East, North Africa and Asia.
CEO Joseph Bourne stated, "Most shareholders were unaware that we had a solar division due to our focus on EVADA so it may come as a surprise to many, but this is something that is in the best interest of the company and our investors. The payment of this dividend is a clear way to say thank you to all our shareholders for their patience. Further details on the dividend will be forthcoming."
Mr. Bourne finished up with, "Some of our shareholders are asking for the exact time frame to convert PMEA shares into SEIL as a result of the acquisition of EVADA Assets by SEIL, this will all depend on the time set by the regulatory authorities once all administrational tasks have been achieved, and as always we thank you for continued support, during this transition."
Web site (PM&E Inc.): http://www.pme-holding.com
Web Site (SEILON Inc.): http://seilon-group.com
Web Site (M24 TV): http://www.maghreb24tv.com/tv/
Facebook: https://www.facebook.com/PME-Inc-432293210274534/
Google+: https://plus.google.com/u/0/110058910223174354829?hl=fr
Twitter: https://twitter.com/PMEA_Inc
YouTube: https://www.youtube.com/channel/UCUUREk7BtuTwfWVQEgBDqnA
LinkedIn: https://www.linkedin.com/company/10877337
Safe Harbor
Except for the historical information contained herein, this press release contains forward-looking statements that involve risks and uncertainties. Actual results may differ materially from the results predicted and reported results should not be considered an indication of future performance. In addition to the factors discussed in the filings with the Securities and Exchange Commission, among the other factors that could cause actual results to differ materially are the following: adverse changes in the business conditions and the general economy; competitive factors, such as rival companies' pricing and marketing efforts; availability of third-party material products at reasonable prices; the financial condition of the customer; risks of obsolescence due to shifts in market demand; and litigation involving product liabilities and consumer issues. PM&E Inc. cautions readers not to place undue reliance upon any such forward looking statements, which speak only as of the date made. PM&E Inc. expressly disclaims any obligations or undertaking to release publicly any updates or revisions to any such statements to reflect any change in the company's expectations or any change in events, conditions or circumstances on which any such statement is based.