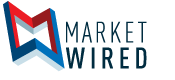 Aria's Chief Innovation Officer to Present at TU-Automotive Detroit about IoT Impact on Automotive and Mobility
Brendan O'Brien Also to Speak on Unlocking New Automotive Revenue Streams with Experts from Octo, Dealer-FX, Cumulus Media, and CCC
/EINPresswire.com/ -- SAN FRANCISCO, CA--(Marketwired - May 24, 2017) - Aria Systems, the leader in helping enterprises grow subscription- and usage-based revenue, today announced that its Co-founder and Chief Innovation Officer Brendan O'Brien will participate on two panels at the 17th Annual TU-Automotive Detroit Conference, June 7-8 at The Suburban Collection Showplace in Novi, Michigan. The first session, IoT Impact on Automotive and Mobility, O'Brien and Sharique Ahmed, Technology Strategy and Architecture Lead at Deloitte will share how automobile manufacturers are leveraging the IoT for increased profits. On the second day, O'Brien will present on a panel featuring Octo Telematics North America, Dealer-FX, Cumulus Media and CCC Information Services Inc., discussing Unlocking New Automotive Revenue Streams.
"Vehicles have become the hottest "thing" in IoT and manufacturers are working to create new revenue streams from connected services, including usage-based alternatives to traditional purchasing and leasing," said O'Brien. "I'm honored to participate in this vital conference, which brings together the greatest minds in automotive digital transformation and customer engagement. The automotive industry is disrupting itself with a wide array of new business models, and I'm looking forward to discussing and debating how to monetize the resulting new services with fellow speakers next month."
O'Brien's first session is on Wednesday, June 7:
What: "IoT's Impact on Automotive and Mobility"
When: June 7th, 2:20 -- 2:40 pm
Where: Connected Services Track, Opal Ballroom
Description: The IoT opens up new ways for the auto industry to deliver and monetize services. In this session, attendees get an overview of the variety of mobility and connected services that can be monetized throughout the value chain. Attendees will:
Learn ways that companies are bringing mobility options to market, including transportation as a service, data-based personalized services, and leasing
Understand how to monetize these opportunities and open up recurring revenue streams
O'Brien's second session is a panel on Thursday, June 8:
What: "Unlocking New Automotive Revenue Streams"
When: June 8th, 11:40 am - 12:10 pm
Where: Business Strategy Track, Crystal Ballroom, The Suburban Collection Showplace, Novi, MI
Description: The connected car is projected to generate 10x more available revenue streams than conventional cars. In this session, attendees will:
Learn ways to realize untapped income from existing resources, incl. repurposing existing data sets
Understand what data is most valuable 
Explore examples of how automakers and partners maximize revenue from data and engage (monetize) those consumers who may not buy, but still use services with dynamic leasing plans, shared car clubs, and even robo-taxis
About Brendan O'Brien
Brendan O'Brien is Chief Innovation Officer and Co-founder at Aria Systems. In 2002, he introduced the world to cloud billing, and innovated database-driven, enterprise-grade web applications before the concept of "cloud" was born. A popular blogger and sought after speaker, O'Brien is the industry's foremost thinker on IoT and recurring revenue and was recently selected to participate in the EU's Commission on Cross Functional Applications for the IoT.
About Aria Systems
Aria Systems' cloud billing and monetization platform is the consensus analysts' choice, top ranked by leading research firms. Innovative enterprises like Philips, Pitney Bowes, and Roku depend on Aria to accelerate time to market and increase flexibility, enabling them to maximize customer value and grow recurring revenue through subscription and usage-based offerings. For more information, visit www.ariasystems.com.