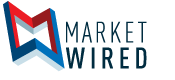 Tri-State LED Completes LED Retrofit of Corporate Headquarters for AERCO International, Inc.
LED retrofit is expected to reduce lighting energy use by more than 65% throughout the 163,000 sq. ft. state of the art manufacturing facility
/EINPresswire.com/ -- GREENWICH, CT--(Marketwired - May 24, 2017) - Tri-State LED, a division of Revolution Lighting Technologies, today announced it has recently completed an LED lighting retrofit for AERCO International, Inc., a leading manufacturer of commercial condensing boilers, high efficiency water heaters and energy recovery solutions. The retrofit occurred throughout the company's corporate headquarters, including their state-of-the-art manufacturing facility, located in Blauvelt, New York, retrofitting existing lighting that is expected to reduce the facility's lighting energy use by more than 65%.
Tri-State LED's comprehensive "turnkey" services began with a comprehensive assessment to establish the most energy efficient program. This includes the installation of Revolution Lighting's high performance LED lighting products. Revolution offers a broad line of high quality LED solutions, including linear tubes, thin panels, troffer fixtures, high bays, area flood lighting and wall pack fixtures to address the various lighting requirements within industrial and manufacturing facilities. Its LED solutions deliver superior efficiency to reduce lighting energy use, while increasing light output for enhanced safety for employees throughout the manufacturing facilities. Additionally, its LED lighting lasts three times longer than conventional fluorescent lighting, and combined with market leading 10-year warranties, is expected to provide significant long-term operational and maintenance cost savings.
After the initial phases of project development, Tri-State LED worked closely with AERCO and its project electrician, Vista Electrical Contractors, to manage all phases of the LED retrofit program, including scope and budget development, final material selection, pursuit of project incentives, and product installation. The retrofit addressed areas throughout the facility including manufacturing/production spaces, laboratories, warehouse/storage areas, and administrative offices.
"Increasing efficiency and saving energy is core to AERCO's fundamental philosophy and one of the reasons we are a leader in our industry. When we decided to update our offices and manufacturing facility, Tri-State LED's extensive turnkey services, including the recommendation of industry leading LED technologies, made it clear to us that we would be able to meet our efficiency goals by moving forward with this retrofit project," said Douglas Hoover, Facilities Manager, AERCO. "Tri-State LED acted as an invested partner, providing the extensive time and effort necessary, in particular throughout critical decision making processes, to ensure a successful project and we could not be more pleased with the results."
"We are proud to partner with AERCO to provide the best LED products in the market today with an experienced and knowledgeable team that will enable them to successfully achieve their energy efficiency goals," said Kevin Winters, Regional Manager, Tri-State LED. "Tri-State LED's selection by AERCO highlights the dedication of our company to delivering quality service at every point in a project and to providing industry leading solutions the customer can count on."
LED lighting consists of only 8% of all installed lighting with the U.S. industrial and manufacturing sector. However as LED solutions continue to revolutionize the lighting market, offering superior efficiency, light output, longevity, color quality and versatility compared to conventional lighting (metal halide, florescent, incandescent and halogen), its market share is expected to experience significant growth, expanding to 65% by 2025. These factors, combined with increasing cost competitiveness, represent significant market opportunities for Tri State LED and Revolution Lighting.
About Tri-State LED
Tri-State LED's mission is to provide high quality, long lasting, and energy efficient eco-friendly LED lighting products at affordable prices. An operating division of Revolution Lighting Technologies, Tri-State LED relies on outstanding customer service and comprehensive turnkey solutions to deliver a return on investment superior to any other LED product on the market. Tri-State LED provides a thorough education of all aspects of your LED lighting project, including an unprecedented grasp on most incentive and rebate programs. Businesses, municipalities and homeowners can all benefit from high efficiency, environmentally friendly, lighting solutions. For additional information, please visit www.tristateled.com.
About AERCO
AERCO International, Inc., a Watts company, is a recognized leader in delivering cost-effective commercial condensing boilers, high-efficiency water heaters, and energy recovery solutions across a variety of markets, including Education, Entertainment, Government and Military, Healthcare, Industrial, Lodging, Multifamily Housing, Office Buildings, and Stadiums and Fields. AERCO's system-design approach provides customer-specific solutions that deliver superior building performance at a lower operating cost while assuring uptime reliability. Founded in 1949, AERCO originated tankless water heating, introduced the first modulating and condensing gas-fired unit for the commercial market, and helped pioneer the high-efficiency commercial condensing boiler category. For more information, contact AERCO at 800.526.0288 or visit aerco.com.