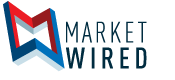 Growing Display Graphics Firm Relocates Shop to New River North Office Space
Family-Owned Business Calls Chicago Home for over Eighty-Seven Years
/EINPresswire.com/ -- CHICAGO, IL--(Marketwired - May 24, 2017) - Cushing, a creative print and display graphics firm, today announced their office relocation to 213 West Institute Place, in the River North area of Chicago. Approximately one-half mile from their previous location at 420 West Huron Street, Cushing has called the River North area home for over thirty years. Doors open in the new shop on Monday, June 5.
There are several benefits to the office move. Production consolidates from two floors to one, to occupy approximately half of the office space, with all graphic services fulfilled in a central shop. Clear of obstructions, the open concept encourages team communication, improves workflow, and project turn times. Administrative departments including accounting, business development, and marketing are set to occupy the other half of the floor plan. Customers do not have to travel far for projects or reach staff members: 213 West Institute is convenient to all of Chicagoland, with access to public transportation, major interstates, and two downtown Metra stations.
"We spent several months, contemplating many factors of this move and thrilled to stay downtown and be part of the continued growth in River North, it's an integral part of our brand," said Joseph X. Cushing, Executive Vice President at Cushing. "We look forward to seeing clients, old and new, in the shop and around the neighborhood."
Buildout at 213 West Institute Place began in November of 2016 and the Cushing team is set to occupy the entire second floor. As part of the move, Cushing has invested in a new HP Scitex FB750 flatbed press to improve the customer experience. Part of an ongoing education lunch and learn series, Cushing welcomes brand and marketing expert James Ellis to present on employer brand marketing on Wednesday, June 21.

During the two-day move, the shop floor is open and projects are being completed. Phone and email contact information stays the same and below is the physical address:
213 West Institute Place
Suite 200
Chicago, Illinois 60610
Should you have any questions or need to reach a member of the Cushing team, call: 312.266.8228. For questions related to a project: production@cushingco.com. Customers that need to reach the team for pricing should email: quote@cushingco.com. Additional information about the move can be found online: https://www.cushingco.com/follow-our-move/
About Cushing
When print comes to shove, trust your Cushing team to go the extra mile. From wide format display graphics to short run projects, we are your one-stop solutions provider. Reaching beyond Chicago? Connect with over 250 print professionals through an expanding ReproMAX network. Browse our website for a growing list of custom printing services & meet the faces behind the fonts. www.cushingco.com