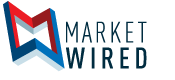 ACH Foam Technologies' Lightweight Foam-Control(R) Geofoam Stabilizes an Illinois Roadway
Easy to install, ACH Foam's EPS Geofoam blocks are renowned for their high-compressive strength, which is enhanced by the company's great preconstruction services.
Click here for high-resolution version
/EINPresswire.com/ -- DENVER, CO--(Marketwired - May 23, 2017) - In Willowbrook, Illinois, a new box culvert crossing was being replaced to move water runoff from a golf course on one side of 63rd street to a small pond on the other. The soil beneath the road along the pond was settling and engineers needed a durable, lightweight structural fill to stabilize the road. When Greco Construction Project Manager, Anselmo Presisto, P.E., saw Foam-Control® Geofoam was specified he was skeptical.
"Putting a road on top of foam blocks seemed risky," says Presisto, "but ACH Foam Technologies showed us a lot of road and bridge applications supporting much more weight." At about one-percent the weight of traditional earth materials, ACH Foam Technologies' Foam-Control® Geofoam is a cellular plastic material with a compressive resistance up to 18.6 psi at 1 percent deformation making it an ideal solution for roadway improvements with settlement issues.
"ACH Foam accommodated short lead times with good product availability," say Presisto, who was working with a tight 60-day schedule. Beyond availability and price, ACH Foam's technical assistance also made Presisto comfortable with his decision. During the ordering process, an installation pattern was developed for the length of the fill using 24" x 40" x 96" Foam-Control® Geofoam blocks. As a first-time user, Presisto felt good knowing that his ACH Foam representative would be on site during installation to provide guidance on the assembly.
"Building with geofoam was easy," continues Presisto. "We excavated and put in the subbase, then laid in the geofoam blocks by hand in a few hours." Presisto was so pleased that he suggested it as a solution to a challenge that arose in the field. The drainage channel design called for filling in around the box culvert with lightweight concrete. However, when water table issues were discovered, the increased concrete cure time would extend the construction schedule by a week or more. Using Foam-Control® Geofoam as an alternative allowed construction to proceed unimpeded. With the ACH Foam Technologies representative on-hand when the challenge was discovered, the new material was quickly delivered and construction was completed on schedule.
"It was a great first experience with a very useful product," says Presisto, who is sure he'll come across many more challenges that can be solved using Geofoam to create an infrastructure people wouldn't believe.
Image Available: http://www2.marketwire.com/mw/frame_mw?attachid=3142135