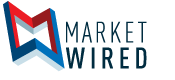 Fortem Resources Acquires City of Gold, LLC and Indirect Right to Acquire Interest in Myanmar Mining Project
/EINPresswire.com/ -- LAS VEGAS, NV--(Marketwired - May 23, 2017) - Fortem Resources Inc. (OTCQB: FTMR) ("Fortem" or the "Company") is pleased to announce that on May 17, 2017, it acquired 100% of the membership interest in City of Gold, LLC, a Nevada limited liability company, from two Nevada limited liability companies -- MAB Resources Holdings LLC and JM Magna Holdings LLC (each a "Transferor"), pursuant to a Membership Interest Purchase Agreement dated as of May 17, 2017. The Membership Interest Purchase Agreement provides for a total purchase price consisting of an aggregate of 30,000,000 common shares in the capital of the Company at a deemed price of $2.00 per share (the "Purchase Shares"). 15,000,000 of the Purchase Shares were issued at closing (7,500,000 to each Transferor); the other 15,000,000 Purchase Shares are to be issued within ten Business Days after City of Gold, LLC earns the Option described below.
City of Gold, LLC was formed in November of 2016. Its sole assets consist of 2,930,259 common shares and 2,930,259 share purchase warrants in the capital of Asia Pacific Mining Limited ("Asia Pacific") and its rights under a binding financing and option agreement (the "Option Agreement") with Asia Pacific and an individual named Nyi Nyi Lwin. City of Gold, LLC's only liabilities consist of three demand notes in favor of the Company for an aggregate of $1,500,000.
Under the Option Agreement, Asia Pacific and Nyi Nyi Lwin have agreed to grant to City of Gold, LLC the option (the "Option") to purchase 100% of the ownership interest in a wholly-owned subsidiary of Asia Pacific (the "Project Subsidiary") which, in turn, owns 100% of the rights to the City of Gold mineral exploration project located in Myanmar which covers an area of approximately 465 square kilometers in close proximity to hydropower, water, and infrastructure to accommodate exploration and development of the property. City of Gold, LLC can earn the Option upon issuance of an exploration license for the City of Gold Project, subject to a financing condition.
Once it has earned the Option, City of Gold, LLC will have the option to require Asia Pacific to transfer the Project Subsidiary to a Canadian publicly listed company to be selected by City of Gold, LLC ("Acquisition Co") for an exercise price consisting of US$7,000,000 in cash and thirty percent of the issued and outstanding share capital of Acquisition Co (calculated on a fully diluted basis, excluding up to 10% in stock options, but including shares Acquisition Co may have issued in order to raise the exercise price of US$7,000,000 and an additional $5,000,000 in working capital). Half of the cash portion of the exercise price must be paid upon exercise of the Option; the balance is to be paid on the first anniversary of the exercise and is to be evidenced by a one-year secured term note. Although City of Gold, LLC has the right to select Acquisition Co., it must select a Canadian publicly listed company that meets certain criteria -- at exercise of the Option, Acquisition Co. must have less than US$100,000 in liabilities and US$5,000,000 or more in working capital and Asia Pacific will have the right to nominate 30% of its directors.
Michael Caetano, Director and CEO stated, "The addition of City of Gold makes us more of a diversified resource company. We are excited about exploring this prolific opportunity and working closely with the Myanmar government to achieve great relationships and new economics."
About Fortem Resources
Fortem Resources Inc. is a publicly traded diversified natural resource company with mainly oil and gas assets in North America and other international jurisdictions. The Company's common shares are quoted on the OTCQB under the symbol FTMR.
On behalf of the Board of Directors,
FORTEM RESOURCES INC.
"Michael Caetano" 
Michael Caetano
Chief Executive Officer