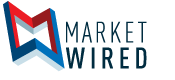 ABcann's Pesticide-Free Approach is a Breath of Fresh Air -- CFN Media
/EINPresswire.com/ -- SEATTLE, WA--(Marketwired - May 23, 2017) - CFN Media Group ("CFN Media"), the leading agency and digital media network dedicated to legal cannabis, today announced publication of an article covering ABcann Global Corp. (TSX VENTURE: ABCN) and why its pesticide-free approach sets a gold standard for the industry.
Canada's Pesticide Issues
Canada's cannabis industry may be rapidly growing, but the growth hasn't come without some growing pains.
Three licensed producers recalled products in December 2016 and January 2017 after finding that they contained myclobutanil -- a pesticide banned for cannabis cultivation. A Globe and Mail report found that one of the LPs had been spraying cannabis plants with the pesticide as early as 2014 and hid the chemical when Health Canada inspectors visited. Two of the LPs have also been hit with class-action lawsuits by consumers in response to the recalls.
These licensed producers have since taken corrective actions to avoid future problems, but it's much harder to convince consumers that the changes are permanent.
"People are frustrated by the hypocrisy, by the demonization of dispensaries by [licensed producers], when they are clearly cutting corners and not following the rules," said a Nanaimo-based lawyer, Kirk Tousaw, to the Globe & Mail. "And by the failure of the government to really regulate the dispensary industry in and honest and above-board manner so that all consumers can benefit from whatever standards are out there."
New Regulations on Pesticides
The Access to Cannabis for Medical Purposes (ACMPR) permit 17 pesticides for use on cannabis crops at any point during production. Health Canada has made it clear that there are no exceptions to these requirements and no situations where using an unauthorized pesticide would be acceptable -- even at very low concentrations. Despite these warnings, several licensed producers have already been forced to recall contaminated products.
Health Canada began addressing these pesticide issues with a series of unannounced inspects in February that culminated in two of seven licensed producers having at least some levels of unauthorized pesticides. In May, the organization announced that it would require all licensed producers to conduct mandatory testing of all cannabis products destined for sale for the presence of unauthorized pesticides, as well as other contaminants under the ACMPR.
In addition to the new requirements, Health Canada will continue to conduct random testing of product samples during regular and surprise inspections to help ensure the safety of the country's medical cannabis supplies. The results of these inspections can be found on the organization's website where it lists recalls and safety alerts. The organization will also continue to take actions -- such as the revoking of licenses -- against those violating pesticide rules.
Health Canada will provide guidance to licensed producers over the coming weeks on how to implement mandatory testing and how to report the results.
ABcann's Unique Approach
ABcann Global is a licensed producer that uses clean, strictly-controlled indoor environments, which eliminate the need for pesticides and ensure natural and safe products. This approach helps ensure high-quality and standardized products for maximum therapeutic benefit, while simultaneously maximizing yields and minimizing costs. Patients access safe and effective medicine while the company benefits from higher margins and cash-flow.
The company's Phase 1 Van Luven facility is a 14,500 square foot facility with production capacity of approximately 1,000 kilograms per year. Expansion is underway to double capacity there with completion expected this year. During Phase 2, the company plans to build a 150,000 square foot facility with annual production of 40,000 kilograms. This new facility is expected to be completed next year. ABcann currently has the cash on hand to complete both phases. The company also owns 65 acres of land that can accommodate 1.2 million square feet of production in the future, which represents one of the largest growth potentials in the industry.
Please follow the link to read the full article: http://www.cannabisfn.com/abcanns-pesticide-free-approach-breath-fresh-air/
Learn how to become a CFN Media featured company, brand or entrepreneur: http://www.cannabisfn.com/become-featured-company/
Download the CFN Media iOS mobile app to access the world of cannabis from your smartphone: https://itunes.apple.com/us/app/cannabisfn/id988009247?ls=1&mt=8
Or visit our homepage and enter your mobile number under the Apple App Store logo to receive a download link text on your iPhone: http://www.cannabisfn.com
About CFN Media
CFN Media (CannabisFN) is the leading creative agency and media network dedicated to legal cannabis. We help marijuana businesses attract investors, customers (B2B, B2C), capital, and media visibility. Private and public marijuana companies and brands in the US and Canada rely on CFN Media to grow and succeed.
Disclaimer:
Except for the historical information presented herein, matters discussed in this release contain forward-looking statements that are subject to certain risks and uncertainties that could cause actual results to differ materially from any future results, performance or achievements expressed or implied by such statements. Emerging Growth LLC, which owns CFN Media and CannabisFN.com, is not registered with any financial or securities regulatory authority, and does not provide nor claims to provide investment advice or recommendations to readers of this release. Emerging Growth LLC may from time to time have a position in the securities mentioned herein and may increase or decrease such positions without notice. For making specific investment decisions, readers should seek their own advice. Emerging Growth LLC may be compensated for its services in the form of cash-based compensation or equity securities in the companies it writes about, or a combination of the two. For full disclosure please visit: http://www.cannabisfn.com/legal-disclaimer/.