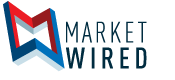 ProBility Media Corp. Signs Binding Letter of Intent to Acquire W Marketing
/EINPresswire.com/ -- HOUSTON, TX--(Marketwired - May 23, 2017) - ProBility Media Corp. (OTCQB: PBYA) today announces that it has executed a binding letter of intent to acquire W Marketing, Inc., a profitable, revenue-generating provider of National Electrical Codes (NECs) to the electrical and construction industries. The acquisition is expected to strengthen ProBility's financial position and enable the Company to become one of the nation's largest wholesalers of National Fire Protection Association (NFPA) electrical codes.
W Marketing provides the latest NECs through its nationwide network of electrical distributors, which includes bookstores, trade/vocational schools, universities, retail chains, specialty retailers, and independent hardware stores. The company is located in Hauppauge, New York.
The NEC is a regionally adoptable standard for the safe installation of electrical wiring and equipment in the United States. It is part of the National Fire Codes series published by the National Fire Protection Association (NFPA), a private association. First published in 1897, the NEC is updated and published every three years, with 2017 being the most recent addition. In 2017, W Marketing achieved $2.7 million in revenues. ProBility expects 2018 and 2019 revenues to be less than 2017, and to increase again in the year 2020 when the new codes will be released.
W Marketing's vast library of published products includes courses and exam preparation materials. The company is also the official publisher and producer of the Dr. Watts companion electrical guides for the electrical and construction trades. With a complete line of NEC books, reference guides, training DVDs and CD-ROMs, W Marketing is a strong advocate for continued learning within the electrical, plumbing, building and construction industries.
"We are pleased to announce this corporate milestone and look forward to demonstrating the short- and near-term value it creates. The acquisition of W Marketing positions ProBility to become one of the largest wholesalers of NFPA electrical codes in the United States, and we expect to provide codes to over 175,000 electricians in each three-year cycle," states Noah Davis, President and Chief Operating Officer of ProBility. "When the acquisition is complete, ProBility's buying power will surpass any wholesaler on the market, and open the doors to thousands of electricians who could benefit from our certification courses, continuing education and code books. Additionally, we expect this acquisition of W Marketing will have a positive impact on forward-looking financials."
About ProBility Media Corp.
ProBility Media Corp. is an EdTech company building the first full-service training and career advancement brand for the skilled trades. Through its divisions Brown Technical Media Corp., Brown Technical Publications Inc., Brown Book Shop, Inc., National Electrical Wholesale Providers, One Exam Prep, LLC, and its partnership with Globalsim Inc., ProBility is executing a disruptive strategy of defragmenting the skilled trades training market place by offering high quality training courses and materials and preparing the workforce for excellence. ProBility services customers from the tradesman to the small business to the enterprise level corporation.
For more information, visit http://www.ProBilityMedia.com
Forward-Looking Statements
This Press Release may contain certain forward-looking statements within the meaning of the Private Securities Litigation Reform Act of 1995. These statements reflect the Company's current beliefs and are based upon information currently available to it. Accordingly, such forward-looking statements involve known and unknown risks, uncertainties and other factors which could cause the Company's actual results, performance or achievements to differ materially from those expressed in or implied by such statements. The Company undertakes no obligation to update or advise in the event of any change, addition or alteration to the information included in this Press Release including such forward-looking statements.
Company Contact:
Evan Levine
Chairman and Chief Executive Officer
Noah Davis
President and Chief Operating Officer
713.652.3937

Communications Contact:
NetworkNewsWire (NNW)
New York, New York
www.NetworkNewsWire.com
212.418.1217 Office
Email Contact