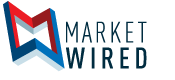 Icon Media Holdings, Inc. Announces LOI to Purchase RF Engineering Company
/EINPresswire.com/ -- RALEIGH, NC--(Marketwired - May 23, 2017) - Icon Media Holdings, Inc. (OTC PINK: ICNM), a diversified global technology company that specializes in technical services for the cellular and wireless industries, is pleased to announce it has entered into a non-binding letter of intent (LOI) to purchase the assets of a leading RF (radio frequency) engineering company. 
Under the terms of the LOI, Icon has 60 days exclusively to perform its due diligence and formalize the asset purchase agreement. The purchase is anticipated to close in the third quarter of this year and will be immediately accretive to Icon. Included in the assets are several patents and other intellectual property as well as manufacturing equipment.
Since its inception in 2009, this company has been a leader in the engineering, design, and manufacturing of RF emitting devices worldwide.
"This company brings with it a leadership position in the RF engineering space and we are thrilled to have the opportunity to add this talented group to our team. They provide complimentary skillsets and broaden our customer base," stated Rob Deakin, Chairman and CEO of Icon Media Holdings, Inc.
Deakin continued, "In particular, we are excited about the growth that the target company has achieved over the last year. Due to the non-disclosure agreement we have in place, we are not at liberty to use their name. However, we felt it was important to make this disclosure at this time to let our loyal shareholders know that we are executing on our previously outlined goals. As we move through the due diligence process, there will be a point in which we will be able to disclose the name of the company as well as many more details."
About Icon Media Holdings, Inc. (ICNM)
www.iconmediaholdings.com
www.spectrumvelocity.com
Icon Media Holdings (OTC PINK: ICNM) is a diversified global technology company that specializes in technical and infrastructure services for the wireless industry. The Company provides turnkey small cell network, distributed antenna systems ("DAS") and Wi-Fi technical consulting, design and implementation services through its subsidiary Spectrum Velocity®. Our customer base includes the wireless industry as well as enterprise clients.
Sign up for investor updates on our website and on the investor relations page.
Forward-Looking Statements & Disclaimers:
The information in this Press Release includes certain "forward-looking" statements within the meaning of the Safe Harbor provisions of Federal Securities Laws, as that term is defined in section 27a of the United States Securities Act of 1933, as amended, and section 21e of the United States Securities Exchange Act of 1934, as amended. Statements in this document, which are not purely historical, are forward-looking statements and include any statements regarding beliefs, plans, expectations or intentions regarding the future. Investors are cautioned that such statements are based upon assumptions that in the future may prove not to have been accurate and are subject to significant risks and uncertainties, including the future financial performance of the Company. Although the Company believes that the expectations reflected in its forward-looking statements are reasonable, it can give no assurance that such expectations or any of its forward-looking statements will prove to be correct. Readers are cautioned not to place undue reliance on these forward-looking statements that speak only as of the date of this release, and the Company undertakes no obligation to update publicly any forward-looking statements to reflect new information, events, or circumstances after the date of this release except as required by law.