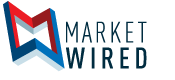 Jeff Mohlman & The 804 Building Are Excited to Announce the Addition of Kerry Group Properties
New Tenant Adds Real Estate Expertise to The 804 Family
/EINPresswire.com/ -- DAYTON, OH--(Marketwired - May 22, 2017) - Centrally located in the downtown Dayton area, in the flourishing Tech Town community, The 804 is a piece of history revived, and the addition of Kerry Group Properties as a resident business in the building is a match made in heaven. Kerry Group Properties Inc. works hard to help beleaguered clients sell properties that have become a burden, manage properties they wish to keep, and/or find new living situations that better meet their current needs. This desire to improve the lives of clients and elevate the community in general is perfectly aligned with the goals of The 804 co-owners, Jeff Mohlman and Doug Eastham, who have transformed their one-time industrial warehouse into a unique and dynamic business center and event venue meant to serve modern professionals in Dayton, Ohio.
The 804 Building currently partners with several resident businesses, according to Jeff Mohlman. This is in addition to the meeting space and event venue, catering to local businesses looking to plan off-site gatherings in an upgraded vintage space designed to promote social interaction, spur innovation, and reinvigorate professionals. The presence of on-site food services and social spaces, paired with options to customize meeting and event space, makes for the perfect location for any business seeking a truly incredible off-site experience.
Kerry Group Properties raises the bar on professionalism, problem solving, and innovation in the real estate market, going above and beyond to help clients enmeshed in difficult situations. Kerry Group Properties specializes in solutions for complex real estate issues, whether homeowners are looking to downsize, recover from foreclosure proceedings, or manage rental properties, for example. When homeowners need a helping hand, Kerry Group Properties provides a lifeline to get them back on their feet and into a more productive and beneficial housing situation.
The 804 Building, with its mission to strike a balance between professional and social spheres while preserving the unique character of the evolving Tech Town area, is a great fit for Kerry Group Properties, which believes there is a perfect place for every homeowner, and a perfect owner for every home. The overlap is that both businesses strive to develop potential, transforming a less-than-ideal situation into something positive.
For business like Kerry Group Properties seeking like-minded innovators that value the communities they live and work in, The 804 offers permanent commercial or office spaces, as well as meeting and event spaces that seamlessly blend Dayton's historic foundations with the needs of modern professionals.
About The 804: The 804 Building started as a warehouse that co-owners Jeff Mohlman and Doug Eastham intended to transform into a storage facility. With the growth of nearby Tech Town, however, they realized the potential to create a unique business center and event venue. Today, The 804 tenants include financial groups, food services, and real estate offices, among others, and the venue provides off-site meeting spaces catering to all levels of businesses and events.