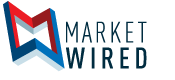 NY Residential REIT Announces First Property Investment
Company to make preferred equity investment in Chelsea development project
/EINPresswire.com/ -- NEW YORK, NY--(Marketwired - May 22, 2017) - NY Residential REIT, LLC, a real estate investment trust (REIT) created to purchase, invest in, and manage a portfolio of residential properties located in Manhattan, today announced that it has agreed to make a preferred equity investment in a luxury development project in the Chelsea neighborhood of Manhattan.
The REIT, which launched its $50 million public offering this month via the REIT's website, anticipates the investment to yield an annualized return on investment of greater than 20%. "We believe this transaction is a good example of our ability to source opportunistic investments on high quality assets in Manhattan," said Jesse Stein, CEO of NY Residential REIT.
NY Residential REIT's public offering, pursuant to Regulation A+, will allow NY Residential REIT to raise up to $50 million in capital. NY Residential REIT is offering up to 5 million common shares at $10.00 USD per share with a minimum investment of 100 shares, or $1,000. The offering is being conducted through the NY Residential REIT website: http://nyresidentialreit.com/.
About NY Residential REIT
NY Residential REIT was formed to purchase, invest in, and manage a portfolio of residential properties located in Manhattan, providing both accredited and non-accredited investors with the ability to obtain exposure to Manhattan residential real estate. NY Residential REIT is managed by CEO Jesse Stein who possesses extensive real estate financial services and information technology experience, as well as President Jonathan Morris, who possesses more than 25 years of real estate experience including significant experience in acquisitions, corporate finance, private sector debt and equity and asset management. To obtain a copy of the publicly filed offering circular, please visit: http://nyresidentialreit.com/ or follow NY Residential REIT on Facebook and Twitter.
This press release does not constitute an offer to sell or a solicitation of an offer to buy, nor will there be any sale of, securities in any jurisdiction in which such offer, solicitation or sale is not authorized. Neither the SEC nor any other regulatory body has approved or disapproved or passed upon the accuracy or adequacy of the information presented in this press release.
Some of the information in this press release is derived from information provided by industry sources. Although NY Residential REIT believes that such information is accurate and that the sources from which it has been obtained are reliable, NY Residential REIT cannot guarantee the accuracy of, and has not independently verified, such information.
This press release contains forward-looking statements, which reflect NY Residential REIT's beliefs, assumptions and expectations of NY Residential REIT's future performance and are subject to risks and uncertainties and can change as a result of many possible events or factors, not all of which are known to NY Residential REIT. If a change occurs, NY Residential REIT's business, prospects, financial condition, liquidity and results of operations may vary materially from those expressed in the forward-looking statements. NY Residential REIT disclaims any obligation to publicly update or revise any forward-looking statements to reflect new information or changes in underlying assumptions.