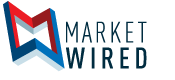 WSI Industries Announces Michael J. Pudil Appointed as President and CEO
/EINPresswire.com/ -- MINNEAPOLIS, MN--(Marketwired - May 22, 2017) - WSI Industries, Inc. (NASDAQ: WSCI) today announced that Michael J. Pudil was appointed President and Chief Executive Officer to succeed Benjamin T. Rashleger effective May 19, 2017. Mr. Rashleger also resigned from the Board of Directors effective May 19, 2017. Mr. Pudil formerly served as the Company's Chief Executive Officer from 1993 until December 31, 2011. Mr. Pudil will continue to serve as the Chairman of the Board of Directors. 
WSI Industries, Inc. is a leading contract manufacturer that specializes in the machining of complex, high-precision parts for a wide range of industries, including automotive, avionics and aerospace, energy, recreational powersports vehicles, small engines, marine, bioscience and the defense markets.
The statements included herein which are not historical or current facts are forward-looking statements made pursuant to the safe harbor provisions of the Private Securities Reform Act of 1995. There are certain important factors which could cause actual results to differ materially from those anticipated by some of the statements made herein, including the Company's ability to retain current programs and obtain additional manufacturing programs, and other factors detailed in the Company's filings with the Securities and Exchange Commission.
For additional information:
Michael Pudil (President & CEO) or Paul D. Sheely (CFO)
763-295-9202