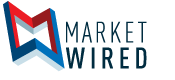 Media Alert: Juniper Networks to Participate in Infosecurity Europe 2017
Balancing Digital Transformation Priorities with Cybersecurity Imperatives Calls for a Revolutionary Approach from CISOs
/EINPresswire.com/ -- LONDON, UNITED KINGDOM--(Marketwired - May 22, 2017) - Juniper Networks (NYSE: JNPR), an industry leader in automated, scalable and secure networks, will be attending this year's Infosecurity Europe, June 6 - 8, booth #C105, in Olympia, London. The company's focus will center on its Software-Defined Secure Networks (SDSN) unified cybersecurity platform, which helps organizations to reconcile the pursuit of cloud-based digital transformation with the ongoing proliferation of sophisticated, malicious, security threats and burgeoning compliance legislation.
Chief Information Security Officers (CISOs) and IT Decision Makers (ITDMs) are tasked with overcoming this challenge on a daily basis, operating a more open, flexible and virtualized infrastructure across a complex, heterogeneous fixed-to-mobile estate of corporate and personal devices plus IoT-enabled devices. In a recent global survey that Juniper Networks commissioned among senior IT professionals, only 21 percent* of European respondents felt 'completely ready' in preparing their corporate network and devices to meet the security and trust challenges of ongoing digital transformation.
Juniper believes that the solution lies in a revolutionary approach to cybersecurity that moves beyond the 'physical firewall at the perimeter' tradition, to elastic security that expands and changes with the demands of today's threat landscape and flexes to support the demands of digital business.
News Highlights:
Throughout the event, Juniper will be providing live demonstrations to showcase various cybersecurity solutions that enable customers to protect their critical infrastructure from known and unknown threats, threats already inside, and operational vulnerabilities.
The demonstrations will comprise of a complete overview of SDSN plus in-depth demonstrations of components, including the security management capabilities of Junos® Space Security Director (a scalable, automated security management tool), Juniper Networks® SRX Series Services Gateways (physical and virtual next-generation anti-threat firewalls), Juniper™ Sky Advanced Threat Prevention (cloud-based advanced malware protection able to help prevent ransomware attacks, such as the recent 'WannaCry' outbreak) and Secure Analytics (enabling the monitoring of security information and events in near-real time).
SDSN transforms networks into a unified defence platform, enabling organizations to develop and operate a truly seamless ecosystem of technology vendors, deploy automated remediation, and distribute actionable threat intelligence that fuels the rapid detection and remediation of emerging threats.
Visitors to the Juniper booth can undertake an introductory, free-of-charge secure network self-assessment survey online. This includes the option to arrange an in-depth follow-up assessment by Juniper after the event.
Juniper will deliver a presentation, entitled "Securing Digital Cohesion with SDSN", on Wednesday, June 7 at 15:30 - 16:30 BST, in the Information Security Exchange theater. The speakers will be Lee Fisher, head of security EMEA, and Laurence Pitt, security strategist EMEA for Juniper.
Juniper executive spokespeople will be available for media and analyst briefings throughout the event. For scheduling, please contact Penny Still, pstill@juniper.net.
Additional Resources:
About Juniper Networks
Juniper Networks challenges the status quo with products, solutions and services that transform the economics of networking. Our team co-innovates with customers and partners to deliver automated, scalable and secure networks with agility, performance and value. Additional information can be found at Juniper Networks (www.juniper.net) or connect with Juniper on Twitter and Facebook.
Juniper Networks, the Juniper Networks logo, Juniper and Junos are registered trademarks of Juniper Networks, Inc. and/or its affiliates in the United States and other countries. Other names may be trademarks of their respective owners.
*(across a sample of 700 ITDMs in France, Germany, Italy, Netherlands, Spain, Sweden, and the UK). The equivalent global response on this question (across 16 countries) was 24 percent. Survey conducted by Loudhouse Communications in January 2017