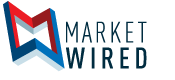 Business Aviation Customers operating PW300 Engines are First to Benefit from P&WC's New "Proactive Help Desk" under its Digital Engine Services Suite
P&WC Launches Personalized Service to PW300 Engine Customers Enrolled in the ESP(TM) Pay-Per-Hour Program
/EINPresswire.com/ -- GENEVA, SWITZERLAND--(Marketwired - May 22, 2017) - Pratt & Whitney Canada (P&WC) is launching a "proactive help desk" under its suite of Digital Engine Services as a next step in providing preventative, data-driven maintenance management and "consulting services" support to customers. It will be rolled out to other engine families in the future, including the new PurePower™ PW800 engine family. P&WC is a subsidiary of United Technologies Corp. (NYSE:UTX).
The proactive help desk will be first introduced to customers whose PW300 engines are covered under P&WC's Eagle Service™ Plan (ESP™ Program) pay-per-hour maintenance program. The new program adds value and differentiation to P&WC's offerings to business aviation customers who have invested in ESP program coverage and P&WC's advanced diagnostics and prognostics solutions.
"P&WC's proactive help desk will be supported by a dedicated team of aviation technicians and data analysts addressing customers' needs through the use of data-driven decision making and preventative maintenance tools and practices," said Tim Swail, Vice President, Customer Programs, P&WC. "The team, which will continue to expand as the service is rolled out to other engine families, conducts daily reviews of customer data from sources such as our FAST™ (Fight data Acquisition, Storage and Transmission) solution, to identify and flag maintenance requirements so they can be addressed during scheduled field interventions. Our proactive help desk is one of a number of steps we are taking to move all customers toward more fully planned maintenance environments."
Its goal is to increase aircraft availability and reduce costs by leveraging engine monitoring, trend analysis and alerts to provide the ability to schedule field interventions in advance of a potential event - minimizing downtime and in some cases resolving issues before they occur or avoiding them entirely.
"Data provided by our new Oil Analysis Technology will also play a role in our proactive help desk service by allowing for a highly accurate assessment of key oil-wetted components, and we are also launching this technology commercially for PW306A engine customers," explained Swail. "For the PW306A engine now, and other engines in the future, we see our FAST and Oil Analysis solutions as complementary steps toward an all-encompassing view of the health and efficiency of in service engines."
The company's FAST solution captures full-flight engine data, looking at hundreds of engine parameters and wirelessly transmits it for analysis after the pilot shuts down the engine. The Oil Analysis Technology examines minute particles within the oil that indicate the health of oil-wetted components, such as bearings and gears which are critical to engine operation, with high precision.
P&WC has delivered more than 1,100 FAST systems to customers, which are providing deep engine insight on P&WC-powered business jets, regional airliners, helicopter and general aviation platforms. P&WC's oil analysis technology program continues to build momentum with its commercial rollout on PW306A engines at EBACE and nearly 4,000 engines enrolled in the ongoing customer trial.
P&WC will be at EBACE 2017, booth 0105A. Interested operators are invited to drop by to speak with a marketing or customer service representative.
About Pratt & Whitney Canada
Founded in 1928, P&WC is a global leader in aerospace that is shaping the future of aviation with dependable, high-technology engines. Based in Longueuil, Quebec (Canada), P&WC is a subsidiary of United Technologies Corp. United Technologies Corp., based in Farmington, Connecticut, provides high-technology systems and services to the global aerospace and building systems industries.
Note to Editors:
Follow us on Twitter (www.twitter.com/pwcanada) and Facebook (www.facebook.com/PrattWhitneyCanada) for our latest news and updates.