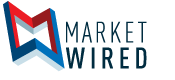 Mspark Wins Top-10 Finalist Award in 2017 "Best Places to Work in Birmingham" Contest
/EINPresswire.com/ -- HELENA, AL--(Marketwired - May 19, 2017) - Mspark, a results-oriented print and digital media distribution company with the proven ability to deliver measurable results in rural markets across America, recently announced that it has received a Top-10 Finalist Award in the 2017 "Best Places to Work in Birmingham" Contest sponsored by the Birmingham Business Journal (BBJ). The annual contest recognizes employers in the Birmingham, Ala., area that have gone "above and beyond" to create outstanding workplace environments.
"As a first-time participant, we are thrilled and extremely honored to have been named a Top-10 Finalist in the contest's large-company category," said Steve Mitzel, CEO at Mspark. "We thoroughly enjoyed the entire process and have had a great time celebrating this accomplishment with our associates."
Anna Marie Chapman, Mspark's vice president of human resources, added, "We have worked diligently over the last couple of years to embrace a fresh set of core values and an enhanced company culture to make working here both fun and professionally rewarding. This award is testament that Mspark is truly a great place to work, and we look forward to implementing even more workplace enhancements as time goes on."
In addition to attending the honorary luncheon on May 11, 2017, at The Club in Birmingham, Ala., during which contest winners and runners-up companies were announced, this Top-10 Finalist Award earned Mspark a coveted feature in the BBJ's special "Best Places to Work" publication and a commemoratory plaque. Contest results were based on numerous factors, including an Employee Engagement Survey in which Birmingham-based Mspark associates were polled.
About Mspark
Mspark, a privately held, national, print and digital media distribution company, has partnered with clients to deliver reliable advertising solutions since 1988. The Company's business success stems from a simple premise -- to provide measurable results and a solid return on the customer's marketing investment. Mspark is uniquely positioned with access to more than 22 million U.S. households in 28 states and 550+ markets, and its 98% household penetration in the markets it serves is unsurpassed by other competitors. The Mspark portfolio of more than 3,000 clients includes consumer packaged goods manufacturers, retailers, restaurants and service providers across the United States. For additional information, visit mspark.com.
Contact:
Susan R. Knight
Director, Corporate Communications
205.621.6798