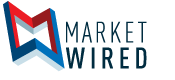 Ridley Agriproducts Selects StayinFront's Best-in-Breed Mobile SaaS Solution to Improve Field Productivity and Increase Visibility
/EINPresswire.com/ -- SYDNEY, AUSTRALIA--(Marketwired - May 18, 2017) - StayinFront, a global leader in mobile cloud-based field force solutions for consumer goods companies, announced today that Ridley Agriproducts, Australia's largest commercial provider of high performance animal nutritional products, will deploy StayinFront's solutions to its field force and management team.
With full capabilities for retail execution and route planning, StayinFront TouchCG® provides Ridley sales reps with a fast, accurate offline order entry process and all the necessary tools and information to work more efficiently and effectively in the field. In addition, real-time reporting in StayinFront Analytics™ enables managers to analyze and measure performance and gain critical insight into field activity to drive sales.
Recognized by leading industry experts and analysts, StayinFront was ranked Best-in-Class for Mobile UX, Analytical Insights and Guided Selling in the 2016 POI Retail Execution Vendor Panorama. Businesses of all sizes -- from global Fortune 100 companies and distributors to niche manufacturers and contract sales organizations -- rely on StayinFront to standardize best practices, improve visibility and increase selling opportunities.
"We were impressed by StayinFront's ease of use, flexibility and capabilities, as well as their product roadmap," said Daniel Studd, National Operations Manager Packaged Products, at Ridley Agriproducts. "They delivered a real solution for our business needs, and their focus on R&D will ensure that Ridley remains a competitive, dynamic and high-performing organization."
"We are pleased to have been selected by Ridley Agriproducts," said Clarence Dent, Managing Director, Australia at StayinFront. "We're committed to providing Ridley and all our customers with innovative, easy-to-use, cloud-based technology that enables field teams and managers to do more, know more and sell more."
About Ridley Agriproducts
Ridley is Australia's leading provider of high performance animal nutrition solutions. An integral player in Australian agriculture for nearly 30 years, Ridley has built strong partnerships with suppliers, customers and local communities. With major brands including Barastoc, Rumevite, Cobber and Primo, Ridley's reputation for quality is unparalleled.
About StayinFront
StayinFront is a leading global provider of mobile, cloud-based field force effectiveness and customer relationship management solutions for consumer goods and life sciences organizations. Companies of all sizes in over 50 countries use StayinFront software to streamline sales operations and reduce the complexity, time and expense associated with field efforts. StayinFront products provide companies with timely, accurate field data and insight, enabling field reps and management to do more, know more and sell more. Headquartered in Fairfield, NJ, USA, StayinFront has offices in Chicago, Canada, the United Kingdom, Turkey, Ireland, India, Australia, Singapore, New Zealand and China. For more details about StayinFront products and solutions, visit www.stayinfront.com.
STAYINFRONT CONTACT:
CLARENCE DENT
+61.2.9900.1122
EMAIL: Email contact

STAYINFRONT.COM

MEDIA CONTACT:
PAT ROVNER
+1 (973) 461-4800
Email contact