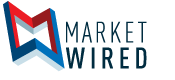 PI Financial's Retraction and Apology to Cannabis Wheaton
/EINPresswire.com/ -- TORONTO ONTARIO AND VANCOUVER, BRITISH COLUMBIA--(Marketwired - May 18, 2017) - A report was issued by a trader at PI Financial Corp. ("PI") on May 11, 2017 regarding Cannabis Wheaton Income Corp. ("CBW"). The report contained factual inaccuracies and a tone which was not favourable to CBW.
Among the inaccuracies, the report indicated that certain shares of CBW from a previous financing of the company would become free trading on May 26, 2017, an event which it was speculated would cause a correction in the company's share price. In fact, those shares, which formed part of a special warrant offering, became free trading upon the filing of a qualifying prospectus on February 23, 2017.
PI sincerely regrets this error and apologizes to CBW for it. PI has already taken steps internally to prevent such errors from occurring in the future.
PI Financial Corp.
1900 - 666 Burrard Street
Vancouver, BC V6C 3N1
Toll Free 1 800 810 7022
Phone 604 664 2900
Fax 604 664 2666