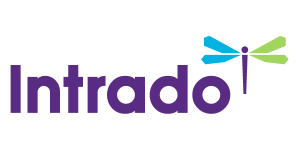 DAS Group, Inc. CEO Recognized as Top Women-Led Business Owner by The Commonwealth Institute
/EIN News/ -- MIAMI, May 18, 2017 (GLOBE NEWSWIRE) -- The Commonwealth Institute (TCI) honored 50 Top Women-Led Businesses from the state of Florida at a luncheon held today at Jungle Island. TCI is a non-profit organization whose mission is to advance businesswomen in leadership positions in Florida and Massachusetts; they partnered with Kaufman Rossin to administer and analyze the 2017 Women-Led Businesses Survey. The survey gathers information about women-led businesses in the state, identifying trends and common concerns.

Christina Parsons - CEO of DAS Group, Inc. Recognized as Top Women-Led Business Owner by the Commonwealth Institute
A photo accompanying this announcement is available at http://www.globenewswire.com/NewsRoom/AttachmentNg/92df933c-4c4a-4d3b-be93-f6a80fcddc15
TCI reports, "National data shows that women-owned businesses are strong and getting stronger." According to the 2016 State of Women-Owned Businesses report commissioned by American Express Open, they have grown faster in number, employment and revenue than businesses as a whole since the Great Recession. Of the women surveyed, more than 58% reported their businesses grew in 2016 and 77.5% expect the same in 2017.
About Christina M. Parsons, CEO
CEO of DAS Group, Christina M. Parsons, was recognized today as one of the 50 Top Women-led Businesses; DAS Group was ranked 20th. Parsons and the other female business leaders that were recognized are CEOs, senior corporate executives, entrepreneurs, and more from a wide variety of industries. They have dedicated themselves to creating and growing successful businesses, organizations and careers.
Prior to working at DAS Group, Parsons was Director of Marketing & Electronic Media at Global Directories and Director of eStrategy at Saveology.com. A graduate of University of Miami, Bachelor of Business Administration (2003) and Florida International University, Master of Business Administration (2011), Parsons' hard work and dedication as a strategic and connected businesswoman has led her to this point in her career. Additionally, she is happily married and is the proud mother of four talented children.
About DAS Group, Inc.
Founded in 1980, DAS Group is a directional marketing company that specializes in lead generation utilizing interactive advertising, search engine marketing and local search engine placements, custom application, web development, and online yellow pages. We are a certified Google partner. DAS Group strives to bring customized solutions to our clients through unique lead generation and marketing efforts. We don't believe in a "one size fits all" solution. Clients have different needs and objectives that allow us to utilize the many options at our disposal to help achieve measurable results.
Contact:
Mirian Rodriguez
Marketing Assistant
DAS Group, Inc.
(954) 893-8112
mirian@das-group.com
https://www.das-group.com/