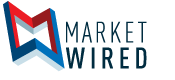 EY Names Kateeva's Co-Founder, President and COO, Dr. Conor Madigan, Entrepreneur Of The Year(R) 2017 Award Finalist in Northern California
/EINPresswire.com/ -- NEWARK, CA--(Marketwired - May 18, 2017) - This week, EY announced that Kateeva's Co-Founder, President and COO, Dr. Conor Madigan, is a finalist for the Entrepreneur Of The Year® 2017 Award in Northern California.
Now in its 31st year, the awards program recognizes entrepreneurs who are excelling in areas such as innovation, financial performance and personal commitment to their businesses and communities. Madigan was selected as a finalist by a panel of independent judges. Award winners will be announced at a gala event on June 23rd in San Jose, California. The complete list of finalists can be found here.
"It's a privilege to be recognized with this group of talented entrepreneurs," said Madigan. "They're innovating in myriad ways, while building strong businesses and creating jobs. Although the award honors the individuals behind the companies, our achievements would be impossible without the dedicated teams that support our visions. At Kateeva, I'm fortunate to work alongside exceptional people that share my commitment to building a Silicon Valley science-based company that provides advanced process technology to global manufacturing leaders. EY's prestigious award is a tribute to their efforts as well."
Founded in 2008, Kateeva developed a breakthrough inkjet printing manufacturing equipment solution to mass produce Organic Light Emitting Diode (OLED) displays. OLED is the display technology behind today's most exciting consumer devices. OLED displays were first deployed in smartphones to provide a more vivid and immersive user experience. Now, the technology is being used to enable a new class of wafer-thin and feather-light devices that will bend, fold and even roll. Kateeva manufactures its customized YIELDjet™ inkjet systems at its newly expanded 150,000 sq.ft. global headquarters in Newark, Calif. Typical products measure 2500 sq.ft. in footprint, and contain thousands of precision parts. Today, the company's YIELDjet FLEX system is the global market leader for flexible OLED mass production.
The EY awards program recognizes business leaders in over 145 cities and more than 60 countries throughout the world. 
Sponsors
Founded and produced by EY, the Entrepreneur Of The Year Awards are nationally sponsored in the US by SAP America, Merrill Corporation and the Ewing Marion Kauffman Foundation.
In Northern California, regional Gold sponsors include SolomonEdwards; Silver sponsors include Big Picture Inc. and Chatham Financial.
YIELDjet is a trademark of Kateeva, Inc.
About Kateeva, Inc.
Kateeva makes breakthrough production equipment for manufacturers of advanced electronics technologies. The company has pioneered a precision deposition technology platform that uses innovative inkjet printing to deposit coatings on complex applications with blinding speed and superb accuracy. Kateeva's YIELDjet™ manufacturing equipment solution enables cost-effective mass production of OLED displays. Today, the company's YIELDjet™ FLEX system leads the market for flexible OLED mass production. Kateeva is headquartered in Silicon Valley, maintains operations in Korea, Taiwan, Japan and China, and is backed by leading Venture Capital firms and other investors. www.kateeva.com.
About Entrepreneur Of The Year®
EY's Entrepreneur Of The Year® is one of the world's most prestigious business awards programs for entrepreneurs, chosen from an independent panel of judges including entrepreneurs and prominent leaders from business, finance, and the local community. The program makes a difference through the way it encourages entrepreneurial activity among those with potential and recognizes the contribution of people who inspire others with their vision, leadership and achievement. Entrepreneur Of The Year celebrates those who are building and leading successful, growing and dynamic businesses, recognizing them through regional, national and global awards programs in more than 145 cities in more than 60 countries. ey.com/eoy  
About EY's Growth Markets Network
EY's worldwide Growth Markets Network is dedicated to serving the changing needs of high-growth companies. For more than 30 years, we've helped many of the world's most dynamic and ambitious companies grow into market leaders. Whether working with international mid-cap companies or early stage, venture-backed businesses, our professionals draw upon their extensive experience, insight and global resources to help your business succeed. For more information, please visit us at ey.com/sgm or follow news on Twitter @EY_Growth.
About EY
EY is a global leader in assurance, tax, transaction and advisory services. The insights and quality services we deliver help build trust and confidence in the capital markets and in economies the world over. We develop outstanding leaders who team to deliver on our promises to all of our stakeholders. In so doing, we play a critical role in building a better working world for our people, for our clients and for our communities. EY refers to the global organization, and may refer to one or more of the member firms of Ernst & Young Global Limited, each of which is a separate legal entity. Ernst & Young Global Limited, a UK company limited by guarantee, does not provide services to clients. For more information about our organization, please visit ey.com.
Kateeva Contact
Dr. Jeff Hebb
Vice President of Global Marketing
t. +1 800-385-7802
Email: Email Contact

Media Contact
Jane Evans-Ryan
Genuity PR for Kateeva
m. +1 408-489-6391
Email Contact

EIN Presswire does not exercise editorial control over third-party content provided, uploaded, published, or distributed by users of EIN Presswire. We are a distributor, not a publisher, of 3rd party content. Such content may contain the views, opinions, statements, offers, and other material of the respective users, suppliers, participants, or authors.