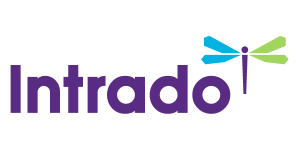 Dime Community Bank Announces the Appointment of New Head of SBA Lending
Robert Dwyer Joins Dime
/EIN News/ -- BROOKLYN, N.Y., May 18, 2017 (GLOBE NEWSWIRE) -- Kenneth J. Mahon, President and Chief Executive Officer of Dime Community Bancshares, Inc. (the "Company" or "Dime") (NASDAQ:DCOM), the parent company of Dime Community Bank (the "bank"), is pleased to announce today that Robert "Rob" Dwyer has joined the bank as Senior Vice President and Head of SBA Lending.

According to Mr. Mahon, "Rob's extensive experience in SBA lending will be an invaluable asset to our clients and to the continuing expansion of our Business Banking division, led by Senior Executive Vice President Stuart Lubow. In addition, the launch of our SBA lending program continues our focus on community lending and recognizes the important role that small businesses play in creating jobs and opportunities in our local communities." Rob, who will report to Conrad Gunther, Executive Vice President - Business Banking, will be responsible for building the bank's SBA lending infrastructure, developing SBA lending products through the retail network as well as external partners, and engaging with entrepreneurs and the small business community to create opportunities for lending.
Mr. Dwyer, who has over 20 years of experience in SBA lending, joins the bank from Freedom Mortgage, where he was Executive Vice President and Division President and led the effort to create an SBA lending program. Prior to Freedom Mortgage, Mr. Dwyer held various senior commercial lending positions at a number of financial institutions. Mr. Dwyer is a graduate of Temple University where he holds an MBA, and from both the Wharton School at the University of Pennsylvania, where he received a Bachelor of Business Administration with a concentration in Accounting, and New Hampshire College, where he received a Bachelor of Science in Management/Information Systems.
ABOUT DIME COMMUNITY BANCSHARES, INC.
The Company had $6.10 billion in consolidated assets as of March 31, 2017, and is the parent company of the bank. The bank was founded in 1864, is headquartered in Brooklyn, New York, and currently has twenty-seven branches located throughout Brooklyn, Queens, the Bronx and Nassau County, New York. More information on the Company and the bank can be found on Dime's website at www.dime.com.
Contact: Anthony Rose, Executive Vice President and Director of Investor Relations. 718-782-6200 extension 5260