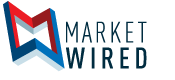 NeighborWorks Training Institute in Minneapolis will attract 1,600+ community-development professionals, $1.7 million in economic impact
As national student loan debt soars at $1.4+ trillion, course helps counselors address nationwide problem
/EINPresswire.com/ -- MINNEAPOLIS, MN--(Marketwired - May 18, 2017) - An estimated $1.7 million boost is coming to the Minneapolis economy when more than 1,600 community-development professionals from around the country convene in the city for the NeighborWorks Training Institute May 22-26. The week-long event is hosted by the Neighborhood Reinvestment Corporation, dba NeighborWorks America, a national, congressionally chartered nonprofit that creates opportunities for people to live in affordable homes, improve their lives and strengthen their communities.
Included in the more than 100 affordable housing, community development and nonprofit management classes and workshops at the NeighborWorks Training Institute is the course Effective Approaches to Student Loan Counseling (HO255), which highlights effective ways to teach borrowers about a wide array of Federal and private student loan products. At a time when many young adults are graduating from college, the participants in the course will learn how to help borrowers develop a strategy to meet the financial responsibility of this type of debt. National student loan debt is currently more than $1.4 trillion, and people who graduate from college in Minnesota have an average of $21,744 in debt, more than in most states.
"NeighborWorks Training Institutes give community-development professionals the knowledge to go back to their communities and make strong contributions and a local impact," said Paul Weech, chief executive officer of NeighborWorks America. "Student loans can confuse borrowers, and we're pleased that this course is helping counselors talk through options for borrowers, and those struggling to make student loan payments."
A new survey from NeighborWorks America showed that U.S. adults with student loan debt were more likely to say that they need guidance on financial situations. Nearly 30 percent of adults have no emergency savings, according to the same survey, which means that a person already struggling to pay student loans could have one unexpected hardship, like a medical bill, and fall further into financial trouble.
The NeighborWorks Training Institute in Minneapolis is supported by a variety of partners, including JPMorgan Chase Foundation, Fifth Third Bank, NeighborWorks Capital, Wells Fargo Housing Foundation, Bank of America, HUD, Citi and Citi Foundation, Bank of the West, BB&T, and Capital One.
In addition to the training institute, NeighborWorks organizations work every day to serve Minnesota. The following NeighborWorks organizations are in Minnesota: Aeon, CommonBond Communities, Dayton's Bluff Neighborhood Housing Services, Midwest Minnesota Community Development Corporation, NeighborWorks Home Partners, One Roof Community Housing, and Southwest Minnesota Housing Partnership. In fiscal year 2016, NeighborWorks organizations in Minnesota generated nearly $305 million in total direct investment and served more than 14,500 individuals and families.
To read more about NeighborWorks organizations' impact, view the NeighborWorks America interactive map.
For more information about NeighborWorks America, visit neighborworks.org.
About NeighborWorks America
For nearly 40 years, NeighborWorks America, a national, nonpartisan nonprofit, has created opportunities for people to improve their lives and strengthen their communities by providing access to homeownership and to safe and affordable rental housing. In the last five years, NeighborWorks organizations have generated more than $27.2 billion in reinvestment in these communities. NeighborWorks America is the nation's leading trainer of community development and affordable housing professionals.