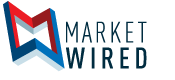 True Nature Announces Targeted Community Health Initiative
/EINPresswire.com/ -- ATLANTA, GA--(Marketwired - May 18, 2017) -  True Nature Holding, Inc. (OTCQB: TNTY) (the "Company") today announced that it is rolling out a new initiative aimed supporting the need for lower cost pharmaceuticals within the medically underserved small town and rural marketplaces. The Company intends to form a joint venture for-profit subsidiary; True Nature Community Health, Inc., which will be owned 51% percent by the public company, and 49% by a newly formed not-for-profit entity; The True Nature Community Health Foundation.
"The individuals who wrote the business plan for our compounding pharmacy roll-up include senior executives who have extensive experience and in-depth knowledge within the not-for-profit space. We have always intended to drive lower cost pharmaceutical solutions through increased distribution of specialized formulations, and to develop a catalog of intellectual properties that could be monetized through both conventional retail distribution and new strategies aimed at the medically underserved populations in lower-income, small town, and rural communities," explained Dr. Jordan Balencic, Chairman of The Board of Directors. He continued, "The True Nature Community Health subsidiary will become the conduit for distribution of both our proprietary and other non-proprietary products to Federally Qualified Health Centers (FQHCs) and Rural Health Clinics as well as critical access hospitals, while The True Nature Community Health Foundation will focus its efforts on advancing patient health, education, and innovative service delivery solutions required to address the healthcare needs of these underserved and aging populations. The result is to make a significant, scalable social impact while driving additional revenue streams and innovating in the social enterprise and compounding pharmaceutical space."
The Company will provide reduced cost pricing to the Foundation and will likely use a subscriber model to allow widespread access, granting the reduced pricing to qualified participants and with online, lower cost access. The reduced pricing will reflect volume pricing commitments and other benefits from a captive distribution model. The federal funding model available under Section 330 is directly aligned with the mission of the Company, and can be found at the link, below and with this summary text:
Section 330 of the Public Health Service Act [42 U.S.C. 254b] Sec. 330(b) (3) Medically underserved populations. • (A) In general. The term "medically underserved population" means the population of an urban or rural area designated by the Secretary as an area with a shortage of personal health services or a population group designated by the Secretary as having a shortage of such services. https://www.bphc.hrsa.gov/programrequirements/index.html
When asked about the prioritization of this effort relative to the Company's other acquisitions, Dr. Balencic stated, "I expect to personally spearhead this effort, while our executive management team focuses on closing our pending acquisitions. I expect the top three (3) acquisitions to move into completion phase and license transfer processing soon, while the community healthcare formation runs in parallel. This should all come online about the same time, during the 3rd quarter of 2017. This is all very exciting news for us and our shareholders."
The Mission of True Nature Holdings, Inc.
To unlock the potential of the compounding pharmacy industry to improve human and animal health, serve unmet patient needs, elevate the dignity of skilled pharmacists, and build shareholder value through the delivery of quality, cost effective, and innovative healthcare products and pharmaceuticals to the world.
The Vision of True Nature Holdings, Inc.
To become globally recognized for our best practices focused on driving quality, efficiency, and sustainability in the compounding pharmaceutical industry, natural solutions for healthy living, and novel approaches for delivery of these solutions.
Statement Under the Private Securities Litigation Reform Act
As contemplated by the provisions of the Safe Harbor section of the Private Securities Litigation Reform Act of 1995, this news release contains forward-looking statements pertaining to future, anticipated, or projected plans, performances, and developments, as well as other statements relating to future operations. All such forward-looking statements are necessarily only estimates or predictions of future results or events and there can be no assurance that actual results or events will not materially differ from expectations. Further information on potential factors that could affect True Nature Holding, Inc. is included in the Company's filings with the Securities and Exchange Commission. We expressly disclaim any intent or obligation to update any forward-looking statements.
Social Media Disclosure
The SEC encourages issuers such as True Nature Holding, Inc. to include disclosures on their corporate website identifying the specific social sites they use, and how an investor may access those sites. In this regard, investors and others should note that we announce material financial information to our investors using our investor relations page on our website (http://truenaturepharma.com/investors/), SEC filings, press releases, public conference calls and webcasts. We use these channels as well as social media to communicate with the public about our company. It is possible that the information we post on social media could be deemed to be material information. Therefore, considering the SEC's guidance, we encourage investors, the media, and others interested in our company to review the information we post on the social media channels listed below. This list may be updated from time to time on True Nature Holding's investor relations web page:
The True Nature Holding Facebook Page: https://www.facebook.com/TrueNatureHolding/
The True Nature Holding LinkedIn Page: https://www.linkedin.com/company/true-nature-holding
The True Nature Holding Twitter Page: https://twitter.com/PharmaTrue
A one-page investor information document can be viewed at the following link: http://truenaturepharma.com/wp-content/uploads/2017/02/tnty-investor-info-sheet.20170227.pdf
To learn more about the Company, visit: https://truenaturepharma.com/