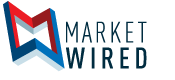 University of Maryland and City of College Park Expand Popular mBike Bike Share Program
/EINPresswire.com/ -- COLLEGE PARK, MD--(Marketwired - May 18, 2017) - The City of College Park, the University of Maryland and Zagster, Inc., today announced the expansion of the popular mBike bike share program. In response to high ridership and strong demand, the system has expanded to now feature 163 bikes at 19 stations, including new stations in neighboring University Park. All told, the program -- which offers a convenient, affordable and healthy way for people to get on, off and around campus and the city -- has grown by 30% since its debut.
Launched in May 2016, the mBike program was intended to provide easy access to biking and its many benefits; to fill gaps in the local transportation system; and to give people an easy way to get to and from the Metro, as well as around campus, all without increasing cars on the roads. The community response has been tremendous: The program crossed the 24,000 ride mark less than a year after launching. This is now the second expansion since the initial launch -- and further expansion is on the horizon to broaden mBike's scope, and to increase its positive impact for the community and its utility to riders.
"We are very excited about the growth and success of the system," said University of Maryland Campus Bicycle Coordinator, Aaron Goldbeck. "We have had inquiries about mBike from transportation officials in Portland, Oregon, at the National Institute of Health, and an in person visit from officials from the New York City Department of Transportation -- all interested in how we integrate adaptive bikes to our bikeshare network."
Representatives from the City of College Park, the University of Maryland, University Park and Zagster will unveil the expansion at a ceremony at University Park Town Hall on Friday, May 19th at 10 a.m. The event will include a ceremonial ribbon-cutting and an inaugural bike ride and will coincide with Maryland's Bike to Work Day. Notable participants will include University Park Mayor Len Carey, College Park Mayor Pro Tem Monroe Dennis and University of Maryland Bicycle Coordinator Aaron Goldbeck.
"Becoming a part of the mBike bike share program and having two stations in town means our residents will have additional access to local transit options and businesses around us, helping to make a positive impact on the environment by putting fewer cars on the road," said University Park Town Treasurer Dan Baden. "Bike share will be a great asset to our community."
The mBike program is operated by Zagster, the nationwide leader in campus bike sharing. Unlike other programs in which riders must drop off bikes at designated stations for every stop, one of the most popular and distinguishing features about Zagster programs is that the built-in lock on every bike gives users the freedom to ride as long as they want, wherever they want. This hybrid model, which blends dockless locking for mid-trip stops with fixed station locations for beginning and ending rides, allows users to plan their trips around their destinations -- and not around station locations.
Riding mBike is easy. Bikes can be found via the free Zagster Mobile App -- available for iPhone and Android -- or online at zagster.com/mbike.
"The significant expansion of bikes and locations is a reflection of the strong utilization of the existing program and of the demand for an even larger one," said Timothy Ericson, Zagster's CEO. "We've really just scratched the surface of this program's potential to benefit the community and riders."
About College Park
Situated just minutes from the nation's capital, the City of College Park is home to the University of Maryland and a wide variety of shops, restaurants, attractions and recreational opportunities. The City is comprised of over 30,000 residents that reside in diverse settings from quaint neighborhoods to luxury student housing complexes. With abundant transit options, beautiful parks and historic homes, College Park is certainly "A Smart Place to Live."
About the University of Maryland
The University of Maryland is the flagship campus of the state's higher educational system and a top-ranked public research institution. We are a diverse community of 38,000 students, 9,000 faculty and staff, and 352,000 alumni, all dedicated to the pursuit of Fearless Ideas. Located just outside Washington, D.C., we discover and share new knowledge every day through our renowned research enterprise and programs in academics, the arts and athletics. We are committed to social entrepreneurship as the nation's first "Do Good" campus.
About University Park
University Park is a beautiful, tree-lined community of 915 single family homes and 2300 residents in northern Prince George's County, adjacent to the University of Maryland. Having its own municipal government, University Park provides a traditional "small town" atmosphere with urban convenience and amenities. The Town values community involvement, fiscal sustainability, and environmental stewardship.
About Zagster
Founded in 2007 and headquartered in Cambridge, Mass., Zagster is the largest and fastest-growing bike share provider in the United States. Zagster works directly with over 130 communities across North America to make scalable bike-sharing programs available in areas where traditional bike share providers can't reach. The company's goal: To make the bike the most loved form of transportation.
More information about Zagster and its programs can be found at www.zagster.com.
Media Contact for Zagster
Jon Terbush
Zagster communications manager
617.681.4914
Email Contact