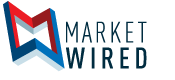 Canadian Real Estate Investment Trust Announces an Increase in Distributions Effective With the May 2017 Distribution
/EINPresswire.com/ -- TORONTO, ON--(Marketwired - May 18, 2017) - Canadian Real Estate Investment Trust ("CREIT") (TSX: REF.UN) today announced it will increase its monthly distribution to 15.58 cents per Unit effective for the May 2017 monthly distribution. This will increase the distribution to C$1.87 per Unit on an annualized basis from the current level of C$1.83 per Unit, an increase of 2.2%.
Stephen Johnson, CREIT's Chief Executive Officer, said, "We are delighted to announce this increase in our monthly distribution, following our strong financial performance in 2016 and in the first quarter of 2017. This will be the 16th consecutive year in which CREIT investors have received higher year-over-year distributions per Unit."
The May 2017 distribution will be payable on June 14, 2017 to Unitholders of record as at May 31, 2017.
CREIT is a real estate investment trust focused on accumulating and aggressively managing a portfolio of high-quality real estate assets and delivering the benefits of real estate ownership to Unitholders. The primary benefit is a reliable and, over time, increasing monthly cash distribution. CREIT owns a diversified portfolio of retail, industrial and office properties.
For further information:

Please visit our website at www.creit.ca

Or contact:

Mario Barrafato
Executive Vice President and Chief Financial Officer
416-628-7872
mbarrafato@creit.ca