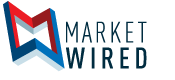 Hematite Inc. Announces a New Facility in Englewood Ohio
/EINPresswire.com/ -- GUELPH, ON--(Marketwired - May 18, 2017) - Hematite Inc., (www.hematite.ca), a Tier 1 Automotive supplier and manufacturer of plastic and PET acoustical under body and acoustical components announces expansion into the United States and construction of a new 106,000 square foot facility in Englewood OH which will also serve as the company's US Corporate Headquarters.
Scaling up to over 100 full time team members over the next three years, Hematite will invest $18 M in the facility and equipment. It is Hematite's first phase of expansion into the US manufacturing space with further plans to increase capacity to facilitate rapid growth.
"Our expansion into the US is a natural evolution for our company as we need to be closer to our customers. We look forward to continuing our many great years of service for customers such as FCA, VW, Toyota, Ford and Honda from our Englewood facility," commented John Pavanel, president of Hematite.
"We were very impressed with Montgomery County Economic Development, Jobs Ohio, the Port Authority, the Dayton Development Coalition, the City of Englewood, and the many other organizations that have helped us over the last 12 months in choosing Ohio as a state and the ideal location in Englewood," commented Jacque Nadeau, COO of Hematite.
Hematite Inc. will be working with the Montgomery County Job Center (www.ohiomeansjobs.com/Montgomery or 937-225-JOBS) to recruit for key positions to staff the new facility and Corporate Headquarters at Englewood. The company plans to break ground at the end of May 2017 with a scheduled completion date of November 2017. Production will commence in the first quarter of 2018.
About Hematite Inc.
Hematite Inc. is a "Green Company" with its beginnings as a material recycling company focused on the diversion of post industrial waste from landfill. This green culture continues today as the company continues to find useful applications of this material in treating the underbody of vehicles.
Hematite provides highly engineered solutions to the automotive industry emphasizing recycled plastic technologies and is an innovator in the manufacture of acoustics, air and water management components.