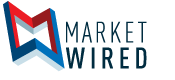 Shipt to Hire 400 Grocery Shoppers in Indianapolis
Grocery Delivery Service Hiring New Wave of Shoppers for Meijer Home Delivery
/EINPresswire.com/ -- INDIANAPOLIS, IN--(Marketwired - May 18, 2017) - Shipt, an app-based grocery delivery service that serves 43 major metropolitan areas across the country, today announced the company will hire 400 additional Shipt Shoppers to deliver goods to members in and around Indianapolis. Shipt, the official home delivery partner of Meijer, provides members with store-to-door delivery from Meijer grocery stores, and the company is looking to grow its local workforce by 400 shoppers to meet increased demand.
"We've seen fantastic growth across Indiana, and our members love being able to make purchases from local Meijer stores," said Bill Smith, founder and CEO of Shipt. "As demand for the service grows, we plan to add 400 new Shipt Shoppers to our Indianapolis workforce so that we can continue to provide our members with the excellent customer service to which they are accustomed."
Shipt Shoppers are able to set their own schedule through a custom app which allows them to select orders that work with their daily routine. Shipt offers flexibility to shoppers, who can either work as much or as little as their schedule permits.
"Our partnership with Shipt has been a huge success, enabling Meijer customers to easily make hassle-free grocery purchases and enjoying a new convenience in shopping Meijer stores," said Art Sebastian, Director of Digital Shopping for Meijer. "It's an added bonus that as home delivery becomes available to more customers, Shipt is hiring hundreds of additional shoppers to bring that convenience to the Indianapolis region."
Shoppers must be at least 18 years old, have reliable transportation and a current driver's license. Shipt thoroughly screens and background checks all applicants. To apply, visit Shipt.com and select "Get Paid to Shop."
For more information on Shipt, visit Shipt.com/Meijer.
About Shipt
Shipt, the nation's fastest growing online grocery marketplace, partners with leading retailers to deliver groceries via a community of shoppers and a convenient app. Since its founding in 2014, Shipt has been rapidly expanding and now offers quality, personalized grocery delivery to over 20 million households in 43 markets across the country. Shipt offers unlimited grocery deliveries to members for $99 per year. The company currently has offices in Birmingham, AL, and San Francisco, CA. For more information, visit Shipt.com.