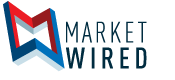 Vancouver Escape Game Company says Puzzles Lead to Self Improvement
Vancouver escape game blog shares how interactive puzzle adventures improve time management, teamwork, and critical thinking skills
/EINPresswire.com/ -- VANCOUVER, BC--(Marketwired - May 17, 2017) - Everyone thinks about self-improvement from time to time. As a Vancouver-based escape game company, the team at Time Escape points out that escape rooms can be a fun and fulfilling path to self-improvement. Their latest blog explains how participating in these interactive puzzle adventures can improve skills like time management, teamwork, and critical thinking. For more, go to: http://timeescape.com/3-ways-escape-rooms-can-improve/
While escape rooms are always safe environments, players will find themselves faced with unique and challenging situations. There is no memorization in these games. Rather, clues and hints must be accounted for on the fly, which makes this a terrific exercise to encourage fluid thinking. In addition, all the themed escape rooms at Time Escape are on the clock, so players have to stay aware to ensure their 45-minute session doesn't slip away.
Of course, the most important skill these games teach is teamwork. After all, whether a person is playing on an executive team or in an escape room, cooperation is vital for victory! Escape games develop a sense of togetherness and collaboration. As different challenges are encountered, people will offer different interpretations and outlooks that would be impossible to come up with on their own.
Coworkers will engage and bond with one another as they navigate through a series of logical and mind-bending puzzles in order to escape. The skills developed in escape games have a wide range of applications-both on and off the job. Try Time Escape's many themed rooms and challenges to hone and develop those skills, because like anything else, practice makes perfect.
Book your Time Escape experience online today. Call 604-232-9775 for more information.
About the Company
Time Escape is North America's most intricate, high-tech, puzzle-oriented escape room. Teams are required to navigate through a series of mind-bending puzzles in order to escape from elaborately themed rooms. The simulations are great for bringing families and corporate teams together as the game-which is not based on age, gender, or education-puts your teamwork, communication, and hand-eye coordination to the test.

EIN Presswire does not exercise editorial control over third-party content provided, uploaded, published, or distributed by users of EIN Presswire. We are a distributor, not a publisher, of 3rd party content. Such content may contain the views, opinions, statements, offers, and other material of the respective users, suppliers, participants, or authors.