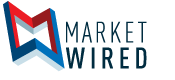 Vancouver Fencing Company Shares the Challenges of Fence Repair
/EINPresswire.com/ -- VANCOUVER, BC--(Marketwired - May 17, 2017) - Aluminum fence repair takes special skills, according to article by Vancouver fencing company
Fence repair is a special skill, especially when dealing with materials like aluminum. While aluminum makes for a durable and sturdy fencing material, damage from storms, accidents, or even gradual wear and tear can eventually require a little TLC. When this happens, the professionals at QS Fencing say calling in the experts is the best way to guarantee a professional and long-lasting job. To learn more, go to: http://www.qsfencing.ca/blog/the-challenges-of-aluminum-fence-repair/
The blog explores the fence repair challenges that could arise in various components of aluminum fencing. For example, rail repair.
"There's more to replacing a railing than simply unscrewing the ends of the posts. Screws are often hidden and hard to get at without causing further damage to the post. Sometimes, the screws might be rusted and refuse to come out (the fence might be aluminum and rust proof, but the screws probably aren't!) Also, some types of fencing require loosening a post to remove and replace a rail."
A small task performed by someone who doesn't know what they're doing can lead to even more problems, compromising both the appearance and the integrity of the fence.
Before even attempting to repair an aluminum fence, it's important to understand how the fence was made and who manufactured it, concludes the article. When acquiring new parts, small differences in manufacturing design can lead to weirdly disjointed results. Therefore, contacting a fence repair specialist with the right tools and parts-and who can deliver guaranteed work-is the best option for those who want professional, long-lasting results.
To learn more about aluminum fencing repair, or to get a free quote, contact QS Fencing at (604) 345-5145.
About QS Fencing
Established in 2010, QS Fencing is a family-owned business that aims to provide quality products and superior service. It is a Vancouver-based fencing company that is licensed and insured. All employees are WCB insured as well. QS Fencing serves the geographical areas of Vancouver, West Vancouver, North Vancouver, Burnaby, New Westminster, Coquitlam, Port Coquitlam, Port Moody, Maple Ridge, Richmond, Surrey, and Delta, BC.
To learn more, visit http://www.qsfencing.ca or call (604) 345-5145.