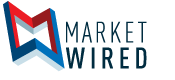 Starrex Announces Cancellation of Shareholders' Meeting
/EINPresswire.com/ -- TORONTO, ONTARIO--(Marketwired - May 17, 2017) - Starrex International Ltd. ("Starrex" or the "Company") (CSE:STX)(CSE:STX.CN)(CNSX:STX)(OTCQB:STXMF) announces that its board of directors has decided to cancel the annual general and special meeting of shareholders scheduled to be held on June 20, 2017. A new meeting date for the re-scheduled shareholders' meeting will be announced by the Company in the near future.
Neither IIROC nor any stock exchange or other securities regulatory authority accepts responsibility for the adequacy or accuracy of this press release.
Starrex International Ltd.
Ronald Mann
Secretary, Chief Operating Officer and
Investor Relations Officer
(647) 981-2782
rmann@starrexintl.com