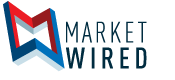 Tauriga Sciences Inc. Prepares to Launch Cupuacu Butter Lip Balm Product Incorporating Improved Label Design and Graphics
/EINPresswire.com/ -- NEW YORK, NY--(Marketwired - May 17, 2017) -  Tauriga Sciences Inc. (OTC PINK: TAUG) ("Tauriga" or "the Company"), a Company engaged in the building of businesses in the life sciences space, has today announced that the Company is planning to launch its Cupuacu Butter Lip Balm product (Branded as HERMAN) to the retail marketplace. This launch will incorporate the new and improved label design and graphics, taking into account the feedback obtained from potential customers and retailers during the test-marketing phase (January 1, 2017 - April 30, 2017).
Recall that during late December 2016, Tauriga announced the execution of a non-exclusive License Agreement with Cleveland, Ohio based cosmetics firm Ice + Jam LLC ("Ice + Jam"). The two companies are currently finalizing negotiations and financial commitments for the upcoming product launch.
Tauriga's Chief Executive Officer Mr. Seth M. Shaw expressed, "The Company is excited to launch this proprietary product and has listened carefully to the advice of multiple potential clients over the past several months. As soon as the newly designed label and package is complete, the Company will notify shareholders and upload product images to its corporate website. The Company has been pleased with the consumer feedback it has received concerning both the quality and aroma of the product -- during the sampling phase."
ABOUT TAURIGA SCIENCES, INC.
Tauriga Sciences, Inc. (OTC PINK: TAUG) is a fully reporting life sciences company engaged in the development, marketing, distribution and potential licensing of a broad array of products and technologies that may help individuals who are affected by muscle tension. The Company has already identified potential products and technologies of interest and is actively working towards the goal of creating an innovative product line to launch the business activities of ColluMauxil Therapeutics LLC (The Company's previously announced new planned wholly owned subsidiary). The Company believes that one of its most important strengths is its access to and relationships with potentially substantial distribution systems and networks. The Company intends to capitalize on distribution opportunities and will continually update shareholders on such developments. The Company is also prosecuting (as Plaintiff) its ongoing malpractice lawsuit against its predecessor audit firm, for which it's seeking monetary damages in excess of $4,500,000 USD.
NON SOLICITATION:
This press release does not constitute an offer to sell or the solicitation of an offer to buy any of these securities, nor will there be any sale of these securities in any state or other jurisdiction in which such offer, solicitation or sale is not permitted. Any securities offered or issued in connection with the above-referenced merger and/or investment have not been registered, and will be offered pursuant to an exemption from registration.
DISCLAIMER:
Forward-Looking Statements: Except for statements of historical fact, this news release contains certain "forward-looking statements" as defined by the Private Securities Litigation Reform Act of 1995, including, without limitation: expectations, expects, anticipates, believes, hopes, beliefs, plans and objectives regarding the development, use and marketability of products as well as the attainment of certain corporate goals and milestones (i.e. SEC Periodic Filings, Filing of Proxies, etc.). Such forward-looking statements are based on present circumstances and on Tauriga's predictions with respect to events that have not occurred, that may not occur, or that may occur with different consequences and timing than those now assumed or anticipated. Such forward-looking statements involve known and unknown risks, uncertainties and other factors, and are not guarantees of future performance or results and involve risks and uncertainties that could cause actual events or results to differ materially from the events or results expressed or implied by such forward-looking statements. Such factors include general economic and business conditions, the ability to successfully develop and market products, consumer and business consumption habits, the ability to fund operations and other factors over which Tauriga has little or no control. Such forward-looking statements are made only as of the date of this release, and Tauriga assumes no obligation to update forward-looking statements to reflect subsequent events or circumstances. Readers should not place undue reliance on these forward-looking statements. Risks, uncertainties and other factors are discussed in documents filed from time to time by Tauriga with the Securities and Exchange Commission. This press release does not and shall not constitute an offer to sell or the solicitation of any offer to buy any of the securities, nor shall there be any sale of the securities, in any state or jurisdiction in which such offer, solicitation or sale would be unlawful prior to registration or qualification under the securities laws of any such state. The securities have not been registered under the Securities Act of 1933, as amended (the "Securities Act") or any state securities laws, and may not be offered or sold in the United States absent registration, or an applicable exemption from registration, under the Securities Act and applicable state securities laws.
Mr. Seth M. Shaw
Chief Executive Officer
Tauriga Sciences, Inc.
Cell # 917-796-9926

EIN Presswire does not exercise editorial control over third-party content provided, uploaded, published, or distributed by users of EIN Presswire. We are a distributor, not a publisher, of 3rd party content. Such content may contain the views, opinions, statements, offers, and other material of the respective users, suppliers, participants, or authors.