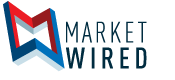 The Moneyball of eSports: Team Liquid and Mobalytics Join Forces
Companies will work together to advance the role of analytics in professional League of Legends
/EINPresswire.com/ -- NEW YORK, NY--(Marketwired - May 17, 2017) - Mobalytics, the gaming analytics company, has partnered with premier eSports franchise Team Liquid to determine how professional eSports player data can be used more effectively to improve performance in training and on stage. The announcement was made today as part of Techcrunch Disrupt NY.
The partnership will see Team Liquid's coaches, players and analysts work closely with Mobalytics ahead of the start of the League of Legends 2017 NA LCS Summer Split to push the evolution of contextual analytics in eSports. Mobalytics has built a platform that dissects League player data and offers unique insights to professionals on how to enhance and develop talent with a focus on optimal competitive performance.
"Video games like League of Legends are incredibly complex, with ever-changing dynamics, game states and win conditions," said Dr. Amine Issa, co-Founder, Mobalytics. Our vision was to build the best performance analytics platform the gaming world has ever seen and we now are excited to leverage the resources we acquired since winning TechCrunch's StartUp Battlefield last year to make this vision a visceral reality."
While rigorous data analysis has been used by traditional sports -- originally and most famously by Major League Baseball's Oakland Athletics and captured later in a novel and film -- the use of analytics in eSports has yet to be thoroughly explored.
"I've been a supporter of Mobalytics' rigorous work, data quality and unique dynamic visualisation since I worked with Amine when Team Curse was rocking the legendary lineup of Voy, Saint, and Nyjacky," said Steve Arhancet, co-CEO of Team Liquid. "As we scrim and prepare for the Summer Split, partnering with Mobalytics arms us with best-in-class technology to help the players optimize performance and I can't wait to see what this unique perspective will bring to the team."
"A lot of companies have attempted to do data analytics in League of Legends before, but Mobalytics is the first that I've worked with that has been able to look below the surface of bread and butter damage and kill-score and do analysis in a way that actually provides value to a professional League of Legends team," said Josh "Jarge" Smith, Head Analyst, Team Liquid. "I've been working closely with Dr. Issa and his team and think that Mobalytics' vision for what data-driven analysis can be, closely matches my own. I'm incredibly excited to work with them and believe that this will be the beginning of a hugely successful partnership."
About Team Liquid
Team Liquid is one of the world's most successful premier eSports team franchises. Team Liquid has more than 45 players competing on 9 different teams and competes at the highest level in global tournaments, including: "League of Legends," "CS:GO," "Dota 2," "Hearthstone," "StarCraft 2," "Overwatch," "Halo," "Street Fighter" and "SSBM." For more information: https://goo.gl/dSYvHT. In addition to the premier eSports team franchise, Team Liquid also incorporates a specialized business unit: Team Liquid Enterprises (TLE). This includes influencer management agency, Liquid Media, and 1UP Studios, the full service production company known for its high-quality eSports documentary style filmmaking, and creative commercial content. Controlling interest in Team Liquid was recently purchased by eSports ownership group, aXiomatic. The group is led by two renowned professional sports team owners, media and technology entrepreneurs -- Peter Guber and Ted Leonsis.
About Mobalytics:
Winner of TechCrunch's Startup Battlefield at DisruptSF 2016, Mobalytics is an eSports company funded by investors including Almaz Capital, BetaBridge Capital, Deep Space Ventures, Founders Fund, General Catalyst, and GGV Capital, building the industry's first, standardized, analytical platform to help everyday gamers and professional teams reach their gaming performance goals. By combining machine learning algorithms with data input from pro gamers and coaches, Mobalytics provides user-specific, actionable advice for anyone at any rank to immediately evaluate and improve their gameplay. To learn more about Mobalytics, head over to the official website at http://mobalyticshq.com/.
Media Contacts
Team Liquid
Tiffini Miles
Email Contact
646-435-2912

Media Contacts
Mobalytics
Matt Coyle
Email Contact
818-645-2371

EIN Presswire does not exercise editorial control over third-party content provided, uploaded, published, or distributed by users of EIN Presswire. We are a distributor, not a publisher, of 3rd party content. Such content may contain the views, opinions, statements, offers, and other material of the respective users, suppliers, participants, or authors.