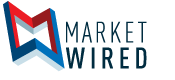 The Worlds of eSports and High Performance: Red Bull and Mobalytics Team Up for Science
Companies will work together to study what makes elite eSports performers rise above others
/EINPresswire.com/ -- LOS ANGELES, CA--(Marketwired - May 17, 2017) - Mobalytics and Red Bull are teaming up to assess high performance in gamers and really dig into the details of what makes elite professionals rise above other players. Their work will combine case studies as well as data from a diverse variety of high intensity fields, ranging from eSports, action and traditional sports, and musical performance.
"It's fascinating seeing the similarities between high performers in different disciplines. Excellence is an art almost as much as it is a science, and identifying the common thread among all performers is exciting -- it allows for cross talk which pushes multiple fields further at the same time," Dr. Issa, said in a statement. "eSports is especially unique since it's like a bunch of different disciplines that require different but similar skills all being treated as one discipline. Tackling eSports with our combined resources and expertise is really going to push boundaries."
In other competitive disciplines, researchers spend significant amounts of time and resources trying to understand what defines elite performance and how to support new players to maximize their potential. Due to the youth of the field and the lack of acceptance by traditional outlets, these same factors are not well studied in eSports. Red Bull and Mobalytics believe that eSports deserves the same amount of attention and that their research will open the door for accelerated discovery.
At TwitchCon 2015, Dr. Issa met Bogdan Suchyk, a startup veteran with an idea he described as "Moneyball for eSports." The two teamed up with Nikolay Lobonav, a big-data architect and university friend of Suchyk, and the three conceived and formed Mobalytics as co-founders. Their shared vision was to apply the analytics and machine-learning algorithms that helped teams find success in traditional sports to video games. Not just in professional eSports but also for everyday gamers that simply wanted to improve. There were plenty of data-collecting tools in the internet ether, but there wasn't a cohesive delivery system that could help players find the information they really needed and thus, improve faster.
In 2016, Mobalytics emerged as the winners of Techcrunch's Disrupt Battlefield and earning $2.6 M in seed funding from investors including Almaz Capital, Founders Fund, General Catalyst, and GGV Capital. The team has leveraged their winnings into a product that is currently in Closed Beta with tens of thousands of eager gamers on their waitlist.
Mobalytics has already made strides in their player assessment journey focused heavily on the data generated from the games. However, there is a lot more to performance than just in-game factors.
"Slowly layering on additional research about player performance using human psychology and physiology has always been a goal of ours. This is especially exciting to me given my background in human physiology," said Dr. Issa.
Dr. Amine Issa, co-founder of Mobalytics, will be working closely with Red Bull's respective Human Performance and eSports teams. The relationship is suited as a bridge between the two worlds, having experience not only in performance science due to his time researching Air Force fighter pilots and mountain climbers at the Mayo Clinic, but also as a former pro-player for Fnatic.

EIN Presswire does not exercise editorial control over third-party content provided, uploaded, published, or distributed by users of EIN Presswire. We are a distributor, not a publisher, of 3rd party content. Such content may contain the views, opinions, statements, offers, and other material of the respective users, suppliers, participants, or authors.