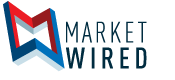 Eileen Koch & Company (EKC PR) Welcomes Award Nominated Hollywood Stuntwoman, Actress, Director & Writer, Tara Macken, to Its Roster of Clientele
/EINPresswire.com/ -- LOS ANGELES, CA--(Marketwired - May 17, 2017) - Eileen Koch & Company Inc., also known as EKC PR, is proud to welcome esteemed film and television stunt performer TARA MACKEN to its client roster! 
Known as one of Hollywood's most versatile and successful stuntwomen, Tara Macken is an adrenaline junkie with little fear. Her résumé showcases major productions like Furious 7, The Hunger Games, Guardians of the Galaxy, Iron Man 3, Transformers: Age of Extinction, and Suicide Squad, among others. She has stunt doubled for hundreds of elite actresses including Zoe Saldana, Jessica Alba, Olivia Munn, Tessa Thompson, Eva Longoria, Cara Delevingne, Jenna Dewan Tatum, and more!
"Ever since I was a kid, I found a thrill for all things outdoors, fitness and sports," explains Tara Macken. "It wasn't until I moved to Los Angeles that I discovered I could turn my passions into a career, and that's when I got involved in stunt work. Since then, I've been high falling, ground pounding, MMA fighting, you name it! This work also led me to other career opportunities with directing and screenwriting."
The Filipino-Irish American stuntwoman is a quadruple threat, also adding director, writer, and actress to her name. She has guest starred on several TV shows such as Sons of Anarchy, Supergirl, and Hawaii Five-0, and recently, Tara wrapped filming a short film that she wrote and directed called The Key, under her own production company, Paperdolls and Knives Prod Inc. The Key is based on fighting for one's life and stars fellow stuntwomen/actresses Caitlin Dechelle and Monica Lopez.
This year and next, Tara lends her moves in two new studio films, Thor: Ragnarok (starring Chris Hemsworth), and A Wrinkle in Time (starring Reese Witherspoon). 
In 2016, Tara was nominated for a SAG Award in the category of "Outstanding Action Performance By A Stunt Ensemble" for her work in Furious 7, and earlier this month, she was nominated for "Best Overall Stunt By A Stuntwoman" at the 2017 Taurus World Stunt Awards for her work stunt doubling Aubrey Plaza in Mike and Dave Need Wedding Dates (starring Zac Efron).
Follow @TaraMacken on Facebook, Instagram, and Twitter.
For more information or to interview Tara Macken, please contact Eileen Koch of EKC PR, a full service Branding, Marketing, and Public Relations firm at 310.441.1000 or email Eileen@ekcpr.com. Visit www.EKCPR.com.

EIN Presswire does not exercise editorial control over third-party content provided, uploaded, published, or distributed by users of EIN Presswire. We are a distributor, not a publisher, of 3rd party content. Such content may contain the views, opinions, statements, offers, and other material of the respective users, suppliers, participants, or authors.