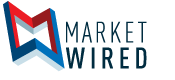 IZON Technologies Activates Courses in Michigan, New York, New Jersey and Virginia
/EINPresswire.com/ -- SCOTTSDALE, AZ--(Marketwired - May 17, 2017) - IZON Technologies, Inc. (OTC PINK: CADY), a leader in cloud based content, media and technology solutions, for golf courses, golfers and small/medium sized businesses is pleased to announce that they have activated golf facilities in four states on the IZON Network.
"With the new golf season now upon us, courses are opening up for business in the northeast United States," said Brad Nightingale, CEO IZON Technologies. "Each golf course that we activate on the IZON Network is validation that operators see the value we provide and with all the features and benefits offered by IZON, golf courses can easily generate more profits through additional revenue and improving operating efficiencies."
"We have found tremendous value in utilizing the features of the network," said Paul D'Anna, Owner at Solitude Links. "We have improved many aspects of our customer service and have managed our pace of play by utilizing the messaging platform and have also implemented many new ways to leverage the system to both save us money and generate more revenue. With very little effort, the system effectively pays for itself and adds great value to my clients' golfing experience."
Brad Nightingale went on to say, "As we grow our network, we open up many more opportunities to attract advertisers that can utilize the highly-targeted audience we can provide. That is why our goal is to become the nation's largest luxury digital outdoor network."
About IZON Technologies
IZON Technologies provides cloud based technology solutions that benefit golf courses, golfers, and advertisers. Our proprietary platform, IZON Network, gives golf courses the tools they need to manage their facility, generate more revenue and save money. Once a course is installed with the IZON Network, golfers enjoy a variety of useful applications and services, including GPS-based course navigation and aerial fairway and green views with accurate yardages to landmarks. As the network evolves, golfers will be provided many new features, content and media that will enhance the golfing experience. All this interactive content keeps golfers continually engaged while they play golf, providing advertisers the opportunity to interact with people in ways that have not been possible before.
IZON Technologies is committed to ongoing innovation for the IZON Network that will deliver valuable content to golfers, enhance golf course operations and allow marketers to reach a highly sought-after and lucrative demographic.
Forward-Looking Statements
This release contains statements that constitute forward-looking statements within the meaning of Section 27A of the Securities Act of 1933, as amended, and Section 21E of the Securities Exchange Act of 1934, as amended. These statements appear in a number of places in this release and include all statements that are not statements of historical fact regarding the intent, belief or current expectations of IZON Technologies, Inc., its directors or its officers with respect to, among other things: (i) financing plans; (ii) trends affecting its financial condition or results of operations; (iii) growth strategy and operating strategy. The words "may," "would," "will," "expect," "estimate," "can," "believe," "potential" and similar expressions and variations thereof are intended to identify forward-looking statements. Investors are cautioned that any such forward-looking statements are not guarantees of future performance and involve risks and uncertainties, many of which are beyond IZON Technologies, Inc.'s ability to control, and actual results may differ materially from those projected in the forward-looking statements as a result of various factors. More information about the potential factors that could affect the business and financial results is and will be included in IZON Technologies, Inc.'s filings with the Securities and Exchange Commission.