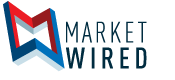 CGS to Participate in and Sponsor Webinar Focused on Fulfillment Strategies for Multichannel Brands and Retailers
Ajay Chidrawar, VP, Global Product Management & Customer Success, CGS, joining panel of experts
/EINPresswire.com/ -- NEW YORK, NY--(Marketwired - May 17, 2017) - CGS, a global provider of business applications, enterprise learning and outsourcing services, today announced it will be sponsoring and participating in the Apparel Magazine webinar, Smart Inventory Fulfillment Strategies for Multi-Channel Brands & Retailers, on Tuesday, June 6, at 2 p.m. EDT. The panel will include CGS Vice President, Global Product Management & Customer Success Ajay Chidrawar along with Steve Pinder, Managing Director, Kurt Salmon, part of Accenture Strategy, and Kelly Stacey, President, Vix Swimwear.
To stay competitive in today's consumer goods market, many brands and retailers sell products through multiple distribution channels, including eCommerce, wholesale and retail shops. Dealing with separate systems for each distribution channel, as well as silos of inventory and data, can become a complex management challenge.
The Apparel Magazine webinar, "Smart Inventory Fulfillment Strategies for Multi-Channel Brands & Retailers," which is sponsored by CGS, will bring together thought leaders in the consumer brands market to discuss how brands and retailers can tackle the complexities of a multi-channel supply chain and develop the smartest fulfillment strategy for their organizations. The panel will address key questions for strategy development, including:
Is the inventory virtual or pooled?
Which is the best distribution channel to use for fulfillment?
How do you manage planning and purchasing?
Who owns the inventory?
How do you give the consumer/customer or retail store full visibility to the entire supply chain?
How do you manage the allocation of goods for eCommerce, retail and wholesale?


"Efficient, smart and effective order fulfillment is crucial for brands and retailers of all sizes, and can also be one of the biggest challenges when it comes to omnichannel retailing," said Ajay Chidrawar, CGS. "I'm looking forward to discussing how brands and retailers can best manage their supply chain and map out fulfillment strategies for their organizations."
CGS's BlueCherry® Enterprise Suite provides clients with a powerful, comprehensive set of tools to drive their fundamental business processes. It focuses on the needs of high-growth organizations operating in the consumer lifestyle products, retail and apparel industries. The BlueCherry Enterprise Suite's built-in capacity addresses the needs of all core management, planning, product development, manufacturing, logistics, finance and sales functions
For additional information, or to register, visit: http://apparel.edgl.com/web-events/Smart-Inventory-Fulfillment-Strategies-for-Multi-Channel-Brands---Retailers109546.
About CGS
For nearly 35 years, CGS has enabled global enterprises, regional companies and government agencies to drive breakthrough performance through business applications, enterprise learning and outsourcing services. CGS is wholly focused on creating comprehensive solutions that meet clients' complex, multi-dimensional needs and support clients' most fundamental business activities. Headquartered in New York City, CGS has offices across North America, South America, Europe, the Middle East and Asia. For more information, please visit www.cgsinc.com and follow us on Twitter at @CGSinc and @BlueCherryCGS and on Facebook.

EIN Presswire does not exercise editorial control over third-party content provided, uploaded, published, or distributed by users of EIN Presswire. We are a distributor, not a publisher, of 3rd party content. Such content may contain the views, opinions, statements, offers, and other material of the respective users, suppliers, participants, or authors.