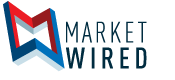 Kiwa Bio-Tech Products Group Corporation Reports Profitable 2017 First Quarter With Significantly Increased Revenues
/EINPresswire.com/ -- ONTARIO, CA--(Marketwired - May 17, 2017) - Kiwa Bio-Tech Products Group Corporation (OTCQB: KWBT): On May 15, 2017 Kiwa Bio-Tech Products Group Corporation ("Kiwa") reported its operating results for its first quarter ended March 31, 2017. For the first quarter, Kiwa reported revenue of $3,150,667 and net income of $308,158.
Kiwa's CEO, Ms. Yvonne Wang, stated, "We are very pleased to see that Kiwa is showing strong growth in revenues and profitability and continues to meet and exceed our business goals. We expect to see continued growth for the remainder of fiscal year 2017 and into the foreseeable future."
For more information on Kiwa and its products, please refer to the Company's website at www.kiwabiotech.com or the Company filings with the United States Securities and Exchange Commission, available for free at www.sec.gov.
This press release contains information that constitutes forward-looking statements made pursuant to the safe harbor provisions of the Private Securities Litigation Reform Act of 1995. Any such forward-looking statements involve risk and uncertainties that could cause actual results to differ materially from any future results described by the forward-looking statements. Risk factors that could contribute to such differences include those matters more fully disclosed in the Company's reports filed with the U.S. Securities and Exchange Commission. The forward-looking information provided herein represents the Company's estimates as of the date of the press release, and subsequent events and developments may cause the Company's estimates to change. The Company specifically disclaims any obligation to update the forward-looking information in the future. Therefore, this forward-looking information should not be relied upon as representing the Company's estimates of its future financial performance as of any date subsequent to the date of this press release.