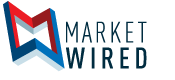 SGD Holdings Ltd. Announces the Initiation of the Design and Development Phase for the Construction of an Extraction and Infusion Laboratory at Colorado Buffalo Ranch
/EINPresswire.com/ -- PUEBLO, CO--(Marketwired - May 17, 2017) - SGD Holdings, Ltd. (OTC PINK: SGDH) has initiated the process for the design and development phase of a State-of-the-Art Cannabis Extraction and Infusion Laboratory -- also known as a Marijuana Product Manufacturing Facility -- at Colorado Buffalo Ranch. Delmar Janovec, CEO of CannaGrow Holdings, Incand SGD Holdings Board Member will be representing the Company in all matters at the County and State levels throughout the entire process.
Harry Johansing, CEO, states, "Having Mr. Janovec acting as the Liaison for SGD Holdings in Huerfano County is the perfect situation. He is completely familiar with all the planning, permitting, and construction processes and has already managed the entire process from concept to completion of a 20,000-sq. ft. Retail Marijuana Cultivation Facility at Colorado Buffalo Ranch in Huerfano County. Because Mr. Janovec has developed strong working relationships with local Contractors, Suppliers, and County Agencies we feel he will be able to streamline the process and bring the new facility to an operational revenue producer in a timely manner."
Forward-Looking Statements: The statements in the press release that relate to the Company's expectations with regard to the future impact on the Company's results from acquisitions or actions in development, are forward-looking statements within the meaning of the Private Securities Litigation Reform Act of 1995. The statements in this document may also contain "forward-looking statements" within the meaning of Section 27A of the Securities Act of 1933 and Section 21E of the Securities Exchange Act of 1934. When used in this press release, the words "anticipate," "believe," "estimate," "may," "intend," "expect" and similar expressions identify such forward-looking statements. Forward-looking statements are subject to risks, uncertainties, and other factors that could cause actual results to differ materially from those contained in such statements. Such risks, uncertainties, and factors include, but are not limited to, future capital needs, changes and delays in plans and schedules, or market acceptance. SGD Holdings, Ltd. undertakes no duty to update these forward-looking statements.