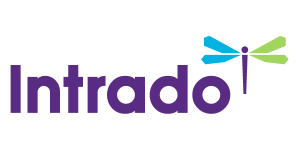 Smithfield Foods' Helping Hungry Homes® Partners With Kroger-Pay Less to Donate More Than 80,000 Pounds of Protein to Food Finders Food Bank
/EIN News/ -- LAFAYETTE, Ind., May 16, 2017 (GLOBE NEWSWIRE) -- Today, Smithfield Foods' Helping Hungry Homes® initiative, a program focused on alleviating hunger and helping Americans become more food secure, joined forces with Kroger-Pay Less to donate more than 80,000 pounds of protein to Food Finders Food Bank. The donation, equivalent to more than 320,000 servings, will help families fight hunger across Tippecanoe and 15 surrounding counties where one in seven individuals are food insecure.

(From the right) Dennis Pittman, senior director of hunger relief for Smithfield Foods, stands with Jeremy Cunnings, store manager for Pay Less-Lafayette, and Katy Bunder, president and CEO of Food Finders Food Bank, at this morning's event in Lafayette, Indiana.
Helping Hungry Homes® is Smithfield's initiative focused on alleviating hunger across the country.
A photo accompanying this announcement is available at http://www.globenewswire.com/NewsRoom/AttachmentNg/23f019d9-3809-4ee5-8bce-c1b8923a2dec
"Protein is a vital element to a well-balanced meal, but is often a limited resource for many food banks," said Katy Bunder, president and CEO of Food Finders Food Bank. "We are grateful to Smithfield for this donation, which will help us provide many meals to our member agencies and neighbors in need throughout our area."
Smithfield and Kroger representatives presented the donation to Food Finders at the event this morning. Members from all three organizations discussed food insecurity in the local community and the significance of this donation in helping the more than 79,000 individuals who face hunger each day in the food bank's service area.
"Fighting hunger is the primary philanthropic mission of The Kroger Co. That's why in the past four years we have donated one billion meals to feed the needy," Eric Halvorson, public affairs manager for Kroger. "That mission received a tremendous boost through our partnership with Smithfield. It's an honor to work with a company that shares our ideals and is putting food on the table for our hungry neighbors."
Smithfield's donation to Food Finders was a part of the Helping Hungry Homes® 2017 nationwide donation tour. Throughout the annual tour, Smithfield will provide large-scale protein donations to more than 50 food banks across the country. This donation adds to the more than 65 million servings of protein donated since 2011.
"We are proud to support Food Finders and our northeastern Indiana community—a place hundreds of Smithfield employees call home," said Dennis Pittman, senior director of hunger relief for Smithfield Foods. "Although this donation will positively impact many individuals in Lafayette and the surrounding area, hunger is a national issue, and we encourage others to join our fight and volunteer at their local food bank."
Following today's event, Helping Hungry Homes® will visit Charlotte, North Carolina Thursday, May 18. For more information about Helping Hungry Homes® and a list of upcoming donation events, visit helpinghungryhomes.com.
About Smithfield Foods
Smithfield Foods is a $14 billion global food company and the world's largest pork processor and hog producer. In the United States, the company is also the leader in numerous packaged meats categories with popular brands including SmithfieldⓇ, EckrichⓇ, Nathan's FamousⓇ, FarmlandⓇ, ArmourⓇ, John MorrellⓇ, Cook'sⓇ, KretschmarⓇ, GwaltneyⓇ, Curly'sⓇ, MargheritaⓇ, CarandoⓇ, Healthy OnesⓇ, KrakusⓇ, MorlinyⓇ and BerlinkiⓇ. Smithfield Foods is committed to providing good food in a responsible way and maintains robust animal care, community involvement, employee safety, environmental and food safety and quality programs. For more information, visit www.smithfieldfoods.com.
About Food Finders Food Bank
Since 1981, Food Finders Food Bank, a member of Feeding America, has worked to provide full service programs that meet the nutritional needs of thousands of hungry families in North Central Indiana. The food bank operates programs to cost-effectively secure donated and purchased food, provide food to families in need, and educate the community about the efficient use of food resources. Food Finders distributes more than seven million pounds of food annually; throughout the 16 counties it serves. For more information or to make a donation, contact Food Finders Food Bank, Inc. at 765.471.0062 or visit www.food-finders.org.
About Kroger
The Kroger Co. has been serving communities large and small for 134 years. The Central Division of Kroger has 137 food stores, 115 pharmacies and 97 fuel centers.  Most of those locations operate in Indiana and Illinois under the Kroger, Owen's and Pay Less banners.  The division also has three stores in Missouri, one in Michigan and one in Ohio. In 2016, Kroger donated nearly $15 million to causes from hunger relief to breast cancer awareness and veterans' issues.  At Kroger we value:  honesty, respect, inclusion, diversity, safety and integrity.
Media Contacts:

Dalton Agency for Smithfield
Kaytee Allaben
(904) 226-9890
kallaben@daltonagency.com

Food Finders
Kier Crites Scherger
(765) 426-7213
kcrites@food-finders.org

Kroger
Eric Halvorson
(317) 579-8222
eric.halvorson@kroger.com