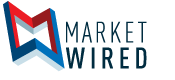 Austin, Texas Condominium Fifth & West Residences Hosts Hard Hat Tour Event
/EINPresswire.com/ -- AUSTIN, TX--(Marketwired - May 16, 2017) -  McWilliams|Ballard announced today that their downtown Austin Texas condominium project hosted a hard hat event with over 100 guests in attendance. 
Fifth & West Residences is a luxury 154-unit condominium tower located at the corner of 5th Street and West Avenue in downtown Austin, Texas. 
Riverside Resources, the developer of the project is a mainstay in the Austin, Texas real estate community. Riverside prides itself on creating value and quality for its customers. Fifth & West is no exception to this mission -- featuring interior spaces curated by renowned local interior designer Michael Hsu. Residences are styled with thoughtful appointments such as chef inspired kitchens featuring Miele appliances and Italkraft cabinetry; spa like marble baths; and integrated smart home technology powered by SAVANT. 
On Thursday May 11, 2017 over 100 guests, including dozens of purchasers under contract, came to the Fifth & West sales gallery to enjoy hard hat tours of the building as well as hors d'oeuvres and cocktails.
"We couldn't be more thrilled to share this very special building with the public," says Barrett Lepore, Associate with Riverside Resources. "Going vertical is an exciting time for us. Our 13th floor is poured and we anticipate topping out by the end of the year. The robust event turnout speaks to demand in the marketplace for downtown condominiums." 
Fifth & West purchasers share the same sentiment as the developer. "Our purchasers and interested prospects can't wait to call Fifth & West home and enjoy the effortless downtown lifestyle," says Niki Piersall, Vice President at McWilliams|Ballard. "Allowing them the opportunity to don a hard hat and take a tour of the building -- showcasing the amenity spaces, residences under construction and, of course, our signature views -- only adds to the excitement for all."
About Riverside Resources
Rooted in Austin, Texas, Riverside Resources is a commercial real estate development, investment and management firm that has called Austin home for more than 25 years. At Riverside Resources, supreme quality, timeless design and sustainability are the most important aspects of the projects they build in the community.
About McWilliams|Ballard
McWilliams|Ballard, based in Alexandria, Virginia, is a real estate sales and marketing firm specializing in the sales and marketing of new condominiums, townhomes and mixed-use communities. During its 20-year history, McWilliams|Ballard has worked in 13 states nationwide, creating partnerships with developers and builders to provide sales and marketing solutions from project inception to the final closed sale for more than 300 communities totaling more than $10 billion in sales. In addition, the firm also provides consultation and market research used by some of the most renowned developers and investment groups in the country.
Media Contact:
Niki Piersall
McWilliams|Ballard
703.535.5550
Email Contact