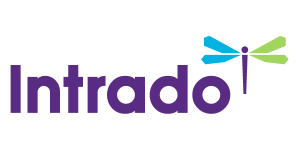 Appriss Health Partners with Commonwealth of Virginia and Bayview Physicians Group to Integrate NarxCare into Electronic Health Records
Prescription Drug Monitoring Program Information, Advanced Analytics, Tools and Resources are Now Available in Physician Workflow to Help Improve Patient Safety and Outcomes
/EIN News/ -- Louisville, KY, May 16, 2017 (GLOBE NEWSWIRE) -- Appriss Health, provider of the most comprehensive platform for substance use disorder in the U.S., announced a partnership with the Commonwealth of Virginia and Bayview Physicians Group to integrate NarxCare into provider workflow via its electronic health record (EHR) system to help curb prescription drug misuse and abuse. NarxCare delivers in-workflow prescription drug monitoring program (PDMP) data, information, advanced analytics, tools and resources to aid clinical decision-making for patient safety and compliance to help physicians and pharmacists prevent and manage substance use disorder (SUD). Bayview becomes one of the first healthcare providers in Virginia to integrate NarxCare's valuable information, insights and tools directly into the EHR.
In January of 2017, Virginia Governor Terry McAuliffe announced a $3.1 million private industry grant to integrate PDMP information into electronic health records systems through NarxCare.
As a comprehensive platform to identify, prevent and manage SUD, NarxCare aggregates and analyzes prescription information from providers and pharmacies and presents visual, interactive information. It provides advanced analytic insights, complex risk scores and more to help physicians, pharmacists and care teams provide better patient safety and outcomes. Additionally, NarxCare provides tools and resources that support patients' needs and connects them to treatment, if necessary.
According to PDMP Director Ralph Orr, "By integrating NarxCare into existing workflows, Virginia hopes to improve the access, usability and performance of PDMP information for 18,000 prescribers and 400 pharmacies in the Commonwealth by 2018. As a result, in the coming years, Virginia should anticipate a drop in prescription drug overdose deaths."
Bayview Director of Information Systems, Jeff Elmore said, "NarxCare is not only ensuring proper prescribing but is already saving our providers minutes per patient. Compounded, that is a lot of found time now available to better care for more people."
"We applaud Bayview for stepping to the forefront in the fight against prescription drug addiction," said Rob Cohen, president of Appriss Health. "We sincerely hope that every physician, pharmacist and care team member practicing in the Commonwealth of Virginia will take advantage of the instant access to PDMP information, and potentially lifesaving insights, through NarxCare in EHR workflow."
About Appriss Health
Appriss Health provides the nation's most comprehensive platform for early identification, prevention and management of substance use disorder (SUD), within clinical workflow. We provide government agencies with a repository of controlled substance dispensing information combined with advanced analytics, and deliver real-time clinical decisioning support, critical insights and interventions to physicians, pharmacists, and care team members through millions of patient encounters each year. Our solutions enable the assessment and management of clinical risk in order to positively impact patient safety and population health outcomes. For more information, please visit www.apprisshealth.com.
Attachments:
A photo accompanying this announcement is available at http://www.globenewswire.com/NewsRoom/AttachmentNg/a4823327-c422-4866-9f66-01f534f9acc2
David Griffin
Appriss Health
502-815-3880
dgriffin@apprisshealth.com