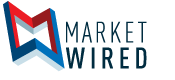 Nytec's Vincent Ball Chosen To Speak at IoT World 2017
Vincent Ball, Nytec's Vice President of Product Innovation Center, Presents A Case Study: How IoT technology enabled a new level of immersive experiences in the global hospitality industry and paved the way to make Smart Cities a reality
/EINPresswire.com/ -- SANTA CLARA, CA--(Marketwired - May 16, 2017) -
What:
Internet of Things World 2017 returns to Silicon Valley for 3 days of learning, discovery, and networking. IoT World covers the largest span of both industrial and consumer IoT. Vincent Ball, Nytec's Vice President of Product Innovation Center, will be presenting a case study titled: How IoT technology enabled a new level of immersive experiences in the global hospitality industry and paved the way to make Smart Cities a reality. You can see his profile here.
When:
Thursday, May 18, 2017; 2:00 pm, PT
Where:
Santa Clara Convention Center, CA, USA
Why:
Nytec is an award winning integrated design, engineering, and manufacturing management consulting firm providing end-to-end solutions to make consumer lifestyle technology products a reality.
Who:
Vincent Ball, Vice President of Product Innovation Center, Nytec Inc
Vince Ball is the visionary force behind Nytec's Product Innovation Center. Over the years, he has expanded Nytec globally and formed a talented interdisciplinary team of technology experts, focusing on design, engineering and manufacturing management solutions for Fortune 50 companies. Ball leverages his innate ability to combine his deep business experience with over two decades of design, management, and leadership expertise to assure Nytec is able to help global clients turn dreams into reality. Prior to joining Nytec, Ball led the design and development of hundreds of consumer hardware and software products while at Microsoft.
ABOUT NYTEC, INC.
Nytec is an award-winning, integrated consulting firm with over 40 years of proven success turning ideas into real, first-of-a-kind, consumer electronics and IoT products / solutions for tier-one global and Fortune 100 companies. Nytec's world-class designers, engineers, and manufacturing experts specialize in translating complex problems, anchored around delivering the ultimate user experience into compelling, simple solutions that span hardware, software and services. With a global footprint of dedicated employees, Nytec's industry-leading Client Services Division provides customizable technical talent solutions to satisfy any staffing requirements, either onsite, offsite, or project based. Nytec is also able to manage highly complex projects end-to-end at their Product Innovation Center, equipped with cutting-edge design and engineering labs. Nytec's unique business model and sophisticated facilities allow clients to push beyond the boundaries of technology, and creatively solve challenges across design, firmware, electrical and mechanical initiatives to engineer complete solutions. With offices around the world, Nytec teams work seamlessly with a vast portfolio of trusted manufacturing partners both domestically and internationally, to ensure every detail is refined, from start-to-finish, creating exceptional design, execution, and quality. Nytec's integrated end-to-end management approach delivers the right product, with the right experience, at the right time. For more information, please visit http://www.nytec.com and email us at learnmore@nytec.com, or call us at: +1.425.968.5715.
Press & Media Contact:
Heidi Groshelle
Groshelle Communications
press@nytec.com
+1 415.307.1380