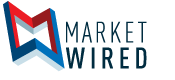 The American Academy of Anti-Aging Medicine Introduces New Podcast: Redefining Medicine
/EINPresswire.com/ -- BOCA RATON, FL--(Marketwired - May 16, 2017) - The American Academy of Anti-Aging Medicine will be launching its new podcast, Redefining Medicine, today. Tune in Tuesdays will host weekly sessions with key players in the field of functional and integrative medicine. The podcast will capture and spotlight the personal lives of healthcare professionals and practitioners, allowing listeners to view and hear the more intimate aspects of practicing medicine.
The first three episodes feature Dr. Andrew Heyman, Dr. Pamela W. Smith, and David Asprey, all of whom showcase the benefits of preventive medicine, and discuss the trajectories that led them to their current practices. Later episodes feature physicians who initially worked in the army, emergency medicine, and an array of other disciplines; yet the consistent theme lies in the ultimate decision to seek out and practice integrative healthcare.
These discussions reveal the varied backgrounds and histories of medical professionals, while displaying a more personal and intimate perspective.
The podcast episodes are also available on iTunes, free of charge.
About the American Academy of Anti-Aging Medicine
The American Academy of Anti-Aging Medicine (A4M) is the world's largest non-profit society of physicians and scientists committed to research that helps optimize the human aging process, along with the advancement of techniques and technologies that detect, prevent, and treat aging-related diseases.
A4M offers exclusive membership to all medical professionals, with the potential to access over two-decades of established medical expertise. We are dedicated to educating physicians, scientists, and all healthcare professionals, and are proud to be in our 24th year of providing first-class continuing education conferences on anti-aging, regenerative, and functional medicine.
To learn more, register for any event, enroll in any training program, or exhibit at an A4M Conference, please contact the office of the American Academy of Anti-Aging medicine at:
Toll-Free - US Only: (888) 997-0112
International: (561) 997-0112
Email: info@a4m.com