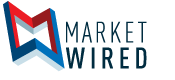 Earth Alive EA1 Microbial Dust Control and Soil Activator(TM) Biofertilizer Technology Approved to Supply Plan Nord in Quebec
/EINPresswire.com/ -- MONTREAL, QUEBEC--(Marketwired - May 16, 2017) - Earth Alive Clean Technologies Inc. (CSE:EAC)(CSE:EAC.CN)(CNSX:EAC) ("Earth Alive" or the "Company"), a leading Canadian Clean-Tech company, developer and manufacturer of state-of-the-art microbial technology-based products for sustainable agriculture and mining, is pleased to announce that it has been approved as an official provider by The Société Du Plan Nord in Québec.
The Société du Plan Nord is the key authority for the deployment of the various components of Plan Nord ("Plan"). The approval means both the Company's EA1 microbial dust control and Soil Activator biofertilizer products will be included on The Business Development Office of the Société du Plan Nord's Business Web Platform, enabling supply of the Company's flagship products in the territory that the Plan covers.
"This is a significant development for our Company and opens many doors for our products in both the private and public sectors. This approval provides access to major mining players in Quebec and a pool of business opportunities," said Michael Warren, Interim CEO of Earth Alive.
Luis Restrepo, Director of Operations of Earth Alive, stated, "It's a great opportunity for Earth Alive to be part of development of Plan Nord, both our microbial technologies EA1 dust control solution and Soil Activator are now approved and available to the community of companies of Plan Nord. With our combined efforts and technologies, we will also be able to assist First Nations concerns with respect to dust control, soil erosion and revegetation programs." Earth Alive is making a difference providing solutions to help reach targets for the UN's 2030 Sustainable Development Goals (SDGs).
Launched by the government of Québec in May 2011, Plan Nord is a vast sustainable project to develop northern Quebec's economic potential. The territory covered by the Plan includes all of Québec north of the 49th parallel and the Gulf of St. Lawrence. The Plan Nord toward 2034, 2015-2020 Action Plan includes priority actions in mining, forest, energy, wildlife, tourism and bio-food sector and intends to foster $80 billion in energy, mining, and forestry investments and create jobs or consolidate 20,000 jobs a year for the 25 year duration.
About Earth Alive Clean Technologies:
Earth Alive aims to be a key player in world markets of environmentally sustainable industrial solutions. The company works with the latest innovations in microbial technology to formulate and patent innovative products that can tackle the most difficult industrial challenges, once only reserved to environmentally harmful chemicals and additives. The Company is focused on environmental sustainability in the agriculture industry, and 2) dust control for the mining industry.
For additional company information, please visit: www.earthalivect.com
About Plan Nord:
The aim of the Plan Nord is to promote the potential for mining, energy, tourism, and social and cultural development in Québec north of the 49th degree of latitude. It will create jobs and wealth for northern communities and for Québec as a whole, while ensuring respect for the northern population and the environment. By harmonizing the economic, social and environmental aspects of the Plan Nord, the Québec government intends to make it a responsible, sustainable and unifying project for Québec society.
For additional information, please visit: www.plannord.gouv.qc.ca/en/
The CSE has neither approved nor disapproved the contents of this press release. The CSE does not accept responsibility for the adequacy or accuracy of this release.
Forward Looking Information
Except for statements of historical fact, this news release contains certain forward-looking statements within the meaning of applicable securities law. Forward-looking statements are frequently characterized by words such as "plan", "expect", "project", "intend", "believe", "anticipate", "estimate" and other similar words, or statements that certain events or conditions "may" occur. Although Earth Alive believes that the expectations reflected in the forward-looking statements are reasonable, there can be no assurance that such expectations will prove to be correct. Such forward-looking statements are subject to risks and uncertainties that may cause actual results, performance or developments to differ materially from those contained in the statements. Except as required under applicable securities legislation, the Company undertakes no obligation to publicly update or revise forward-looking information, whether as a result of new information, future events or otherwise.