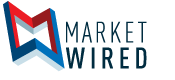 Future Farm Looks to Capitalize on High-Growth Extracts -- CFN Media
/EINPresswire.com/ -- SEATTLE, WA--(Marketwired - May 16, 2017) - CFN Media Group ("CannabisFN"), the leading creative agency and digital media network dedicated to legal cannabis, announces the publication of an article discussing Future Farm Technologies Inc.'s (CSE: FFT) (OTCQB: FFRMF) extraction technology and what it means for its future.
Cannabis concentrates and edibles are the fastest growing segment of the cannabis industry that experts believe could eclipse flower sales by 2020. These concentrates are used to make edibles, topical ointments, capsules, and other packaged products that require a more professional extraction method. Investors may want to consider companies that are operating on the forefront of this exciting subset of the cannabis industry.
Cannabis Extracts Market
Botanical extraction is the process of collecting desirable compounds from a plant while leaving behind undesirable compounds and unusable plant material. In the cannabis industry, extraction has become a popular technique for removing cannabinoids -- like tetrahydrocannabinol (THC) or cannabidiol (CBD) -- from cannabis or hemp plants. These compounds can then be incorporated into teas or tinctures, or be baked into edible products.
According to Bloomberg, edibles may account for half of the $5.4 billion in cannabis sales in 2015. Many consumers have heard of Snoop Dogg's Leafs brand of edibles, but there are hundreds of other brands popping up around the country, including names like Dixie Elixirs, Incredibles, and BlueKudu. Edibles are also taking many different forms, ranging from traditional baked goods to beverages and various types of candies.
These dynamics have encouraged many cannabis cultivators to expand into the extraction business. In economic terms, their goal is to simply produce as much extract as possible from a unit of product (maximizing yield) within a given unit of time (maximizing throughput). At the same time, these cultivators want to preserve cannabinoids, terpenes, and flavonoids to ensure that their product meets the needs of consumers.
Proprietary Technology
Future Farm has developed a patent-pending cannabis extraction technology that's capable of high throughput while maintaining quality. In particular, the machine is capable of processing 20 pounds of cannabis per hour with a 10% cannabis oil yield. The cannabis oil yield per run is approximately 908 grams that wholesale for $10 to $20 per gram. As a result, the technology can potentially generate $9,080 to $18,160 per hour in revenue for cultivators.
The technology uses a closed loop liquid-liquid phase system without pressurization, which creates a safer environment for workers. Low temperatures and short residence times help preserve the essential components, such as cannabinoids, terpenes, and flavonoids. These attributes help set the technology apart from many other extraction devices that are on the market and make it a compelling option for cultivators looking to expand their margins.
Commercialization Progress
Future Farm has already begun installing its extraction machines in California, Rhode Island, and Washington State.
In May, the company announced that its extraction machine was purchased by FFM Consulting Services LLC and delivered to the California-based extraction facility. Data generation and process development is expected to begin on May 12 with the first independent run expected on May 15. With the equipment installed, the company projects that the facility will be in full production and generating revenue within the next 90 days.
"We believe this alcohol extraction machine is the best extraction equipment on the market today, which allows us to be able to process large amounts of cannabis flower into highly pure concentrates from day one," said Future Farm CEO Bill Gildea in a recent press release. "This equipment will immediately allow for high-volume and highly pure extraction production, which will benefit California's medical marijuana community."
Please follow the link to read the full article: http://www.cannabisfn.com/future-farm-looks-capitalize-high-growth-extracts/
For more information, visit the company's website or investor presentation.
Learn how to become a CFN Media featured company, brand or entrepreneur: http://www.cannabisfn.com/become-featured-company/
Download the CFN Media iOS mobile app to access the world of cannabis from your smart phone: https://itunes.apple.com/us/app/cannabisfn/id988009247?ls=1&mt=8
Or visit our homepage and enter your mobile number under the Apple App Store logo to receive a download link text on your iPhone: http://www.cannabisfn.com
About CFN Media
CFN Media (CannabisFN) is the leading creative agency and media network dedicated to legal cannabis. We help marijuana businesses attract investors, customers (B2B, B2C), capital, and media visibility. Private and public marijuana companies and brands in the US and Canada rely on CFN Media to grow and succeed.
Disclaimer:
Except for the historical information presented herein, matters discussed in this release contain forward-looking statements that are subject to certain risks and uncertainties that could cause actual results to differ materially from any future results, performance or achievements expressed or implied by such statements. Emerging Growth LLC, which owns CFN Media and CannabisFN.com, is not registered with any financial or securities regulatory authority, and does not provide nor claims to provide investment advice or recommendations to readers of this release. Emerging Growth LLC may from time to time have a position in the securities mentioned herein and may increase or decrease such positions without notice. For making specific investment decisions, readers should seek their own advice. Emerging Growth LLC may be compensated for its services in the form of cash-based compensation or equity securities in the companies it writes about, or a combination of the two. For full disclosure please visit: http://www.cannabisfn.com/legal-disclaimer/.