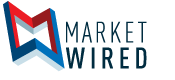 Plandai Biotechnology Announces Phytofare to Be Focus of Human Clinical Trial for Type II Diabetes in Mauritius
/EINPresswire.com/ -- LONDON, UNITED KINGDOM--(Marketwired - May 16, 2017) -  Plandaí Biotechnology, Inc. (OTC PINK: PLPL) ("Plandaí" or "the Company"), producer of the highly bioavailable Phytofare® Catechin Complex, today announced that its green tea catechin-based Phytofare® will be the active ingredient in a human clinical trial investigating the effectiveness of using Phytofare® to regulate blood glucose levels in Type II diabetics. The trial, sponsored by Plandaí's licensee, ProText Mobility, Inc., will be conducted by the Centre International de Developpment Pharmaceutique (CIDP) in the country of Mauritius. Mauritius was selected as the site for the human clinical trial because an estimated 25% of the population suffers from Type II Diabetes.
The study is titled "Clinical Trial on Humans to determine the efficacy of Phytofare® for lowering HbA1C levels in II Diabetes patients." When glucose builds up in a person's blood, it binds to the hemoglobin in red blood cells. The HbA1C test measures how much glucose is bound over a 2-3 month period to determine average plasma glucose concentration. The objective of the study is to determine the efficacy of Phytofare® Catechin Complex for improving the levels of hypoglycemia in people with diabetes as emphasized in the American Diabetes Association's new 2017 Standards of Medical Care in Diabetes. Prior to commencing the clinical trial, Plandaí will first be conducting a bioavailability study this month with Mauritian-based CIC Cynologies to determine the human clinical study dosage of Phytofare® Catechin Complex. Results from this bioavailability study are anticipated in June 2017, and can then be used to finish the Type-II diabetes human clinical trial protocol. That study, to be undertaken by CIDP, will commence towards the end of 2017 in Mauritius and will run over a 180-day period. Results will be available soon thereafter.
Callum Cottrell-Duffield, Chief Operating Officer of Plandaí, commented, "Based on the outcome of the clinical studies, Protext will submit its findings to the United States FDA under their Botanical Drug classification to apply to obtain clearance to market Phytofare® specifically for treating Type II diabetes. Botanical drugs are subject to fewer requirements by the FDA and can obtain clearance much faster and with significantly less cost. The human clinical trial is an important milestone in obtaining a diabetes claim that would position Plandaí as the exclusive supplier to a market where 12% of global health expenditure is spent on diabetes ($673 billion). We anticipate that Protext will release a Phytofare®-based product to market before the end of the year with structure function claims while awaiting the clinical trial results and FDA claims specific to treating diabetes."
Independent research has indicated that green tea catechins are effective in blocking adipocyte differentiation and proliferation; however, results have not been replicated in human trials because of green tea's poor oral bioavailability*. The Company believes that Phytofare® Catechin Complex because could produce positive results because the unique manufacturing process of Phytofare® yields an end product that contains all eight catechins (antioxidants) found in green tea, and prior human clinical studies have shown that Phytofare® delivers ten times more catechins to the blood plasma over generic catechin extracts, where they remain at therapeutic levels for more than 24 hours.
CIDP is a private and independent CRO carrying out high performance research and clinical activities for pharmaceutical, medical device, nutrition and cosmetic industries. With over 12 years of experience in the clinical research, CIDP has now a strong foothold of each continent with centers located in Brazil, India, Mauritius, Romania and Singapore. The services provided are segmented into five main areas of expertise: Research & Innovation, Preclinical (Invitro) Clinical, Biostatistics and Data and Regulatory Affairs. CIDP has also developed an independent Global Quality Assurance department which monitors their studies worldwide. All subsidiaries are ISO 9001 certified. For additional information visit www.cidp-cro.com.
*Green Tea and Type2 Diabetes, Jae-HyungPark, Integrative Medicine Research, Dec 2013
Please send all inquiries to: info@plandaibiotechnology.com  (435)881-3611
About Plandaí Biotechnology, Inc.
Plandaí Biotechnology, Inc. and its subsidiaries develop highly bioavailable extracts. It controls every aspect of the process, from growing the green tea on its farms in South Africa, to producing its proprietary Phytofare® extracts in-house, allowing the Company to guarantee the continuity of supply as well as quality control throughout the entire process. Targeted industries for the Company's products include cosmeceutical, wellness, anti-aging, pharmaceutical and animal husbandry.
For more information, please visit http://www.plandaibiotech.com.
Safe Harbor Statement
This release contains forward-looking statements that are based upon current expectations or beliefs, as well as a number of assumptions about future events. Although we believe that the expectations reflected in the forward-looking statements and the assumptions upon which they are based are reasonable, we can give no assurance or guarantee that such expectations and assumptions will prove to have been correct. Forward-looking statements are generally identifiable by the use of words like "may," "will," "should," "could," "expect," "anticipate," "estimate," "believe," "intend," or "project" or the negative of these words or other variations on these words or comparable terminology. The reader is cautioned not to put undue reliance on these forward-looking statements, as these statements are subject to numerous factors and uncertainties, including but not limited to: adverse economic conditions, competition, adverse federal, state and local government regulation, international governmental regulation, inadequate capital, inability to carry out research, development and commercialization plans, loss or retirement of key executives and other specific risks. To the extent that statements in this press release are not strictly historical, including statements as to revenue projections, business strategy, outlook, objectives, future milestones, plans, intentions, goals, future financial conditions, events conditioned on stockholder or other approval, or otherwise as to future events, such statements are forward-looking, and are made pursuant to the safe harbor provisions of the Private Securities Litigation Reform Act of 1995. The forward-looking statements contained in this release are subject to certain risks and uncertainties that could cause actual results to differ materially from the statements made. Readers are advised to review our filings with the OTC Markets at http://otcmarkets.com, and with the Securities and Exchange Commission that can be accessed over the Internet at the SEC's website located at http://www.sec.gov.

EIN Presswire does not exercise editorial control over third-party content provided, uploaded, published, or distributed by users of EIN Presswire. We are a distributor, not a publisher, of 3rd party content. Such content may contain the views, opinions, statements, offers, and other material of the respective users, suppliers, participants, or authors.