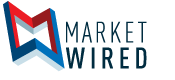 GlobalData Names Metaswitch Perimeta Session Border Controller the Sole "Leader" in Latest Market-wide Product Assessment Report
Virtual SBC cited for performance, features and carrier class cloud deployments
/EINPresswire.com/ -- LOS ALTOS, CA--(Marketwired - May 16, 2017) - Cloud native communications software leader Metaswitch today announced that the research and consulting firm GlobalData has designated the Metaswitch Perimeta session border controller (SBC) as the only SBC to receive an overall "Leader" rating -- the best possible -- in its latest report assessing the top seven service provider SBC products. Perimeta was also rated a Leader in the Performance and Deployability categories and received Very Strong ratings in all other categories, including Feature Support and Protocol Support.
"The Metaswitch Perimeta SBC is a leader among compared products," said David Snow, principal analyst, IP Services Infrastructure at GlobalData, in the report. "Metaswitch was the first SBC vendor to announce a high performance COTS-based SBC deployment option suitable for carrier deployment, and was also the first to provide evidence of the high performance and scalability potential of virtualized SBCs, which had long been a hotly debated topic. Metaswitch has since leveraged this lead to become one of the first vendors to deploy its SBC in both service provider and public clouds, and leads the field in carrier class cloud deployment support."
The report also praised several of Perimeta's specific strengths, including its:
Wide variety of platform deployment options, including ATCA, COTS IT, private and public data center clouds, helping operators leverage existing platforms and take advantage of new ones
High performance on IT platforms (independently verified) comparable with competitors' purpose-built products
Selection as AT&T's primary virtual VoLTE Interconnect SBC and wide adoption within the industry through ecosystem partners
Flexible virtual and physical SBC licensing models supporting more than 450 carrier deployments, providing carriers with agility to adapt to changes in service requirements
Leading carrier-class cloud SBC deployment support with VNF management and tools for fully-fledged NFV orchestration
This is just the latest accolade for Perimeta, which earned a 4.5 Diamond (out of a possible 5) ranking in the Broadband Technology Report's 2016 Diamond Technology Reviews.
"This outstanding recognition of Perimeta clearly shows that it uniquely combines the high performance, important features, easy deployability and maturity that top carriers worldwide are seeking in their physical and virtual session border controllers," said Micaela Giuhat, vice president of Core Network Products at Metaswitch. "We will continue to work closely with our customers to ensure that Perimeta remains the best SBC for enabling high value services, such as VoLTE, VoWIFI and Mobile Unified Communications (UC)."
About Metaswitch
Metaswitch is the world's leading cloud native communications software company. The company develops commercial and open-source software solutions that are constructively disrupting the way that service providers build, scale, innovate and account for communication services. By working with Metaswitch, visionary service providers are realizing the full economic, operational and technology benefits of becoming cloud-based and software-centric. Metaswitch's award-winning solutions are powering more than 1,000 service providers in today's global, ultra-competitive and rapidly changing communications marketplace. For more information, please visit www.metaswitch.com.
Copyright © 2017 Metaswitch Networks. "Metaswitch" and "Metaswitch Networks" are registered trademarks. Brands and products referenced herein are the trademarks or registered trademarks of their respective holders.