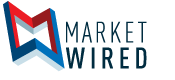 Luxury Client Experience Board Predicts the Impact of Artificial Intelligence on the Future of Jobs In Luxury and Retail
/EINPresswire.com/ -- NEW YORK, NY--(Marketwired - May 16, 2017) - As online commerce becomes even more widespread and advancements in artificial intelligence drive major changes in the workplace, technology is unleashing a powerful one-two punch on the worlds of luxury and retail, radically reshaping traditional business models, while fundamentally altering the content of jobs. Determining how smart firms adapt and align their human capital to be most productive and effective in the digital age was the focus of the Luxury Client Experience Board's latest meeting on May 4, 2017. Luxury Institute CEO Milton Pedraza hosted an expert panel on the topic, attended by top executives from major luxury retailers, hotels, real estate, and international banks.
Limits Of Replacing Humans With Robots
Pedraza opened the discussion by citing statistics from Frey and Osborne at Oxford University that forecast that almost half of all jobs performed by humans could be replaced by robots in the next two decades. In retail, more than half (53%) of all functions from the executive offices to the front line could be automated, according to McKinsey. Artificial intelligence and machine learning have already established footholds and rapidly replaced humans in a wide range of industries, from finance to medicine, travel, and increasingly in transportation and retail. To illustrate the broad impact of robotic replacement of human jobs, Pedraza played a popular video, "Humans Need Not Apply," a post from user "GCP Grey" that has already garnered more than 8.6 million views on YouTube.
Putting Technology To Work Enhancing Human Performance
Although the group's key conclusion is that retail needs to do nothing short of reinventing itself, the encouraging and inspiring message to emerge from the panelists and break-out discussions: there will always be room for emotionally intelligent human beings whose work is made more productive through the wise application of technology. With the freedom of time, aided by technology, employees will finally have the opportunity to transform into high performance client relationship builders.
"Optimistically, automation can help retail up its game," said panelist Leslie Ghize, executive vice president at consumer culture think tank, TOBE. "The key will be for each business to find the combination of tech enhancements that better the tools for their teams and the experience for their consumer."
Pedraza noted an encouraging recent study from Deloitte Consulting earlier this year showing that only 20% of companies plan to reduce jobs, while 77% will retrain people or redesign jobs to better take advantage of human skills. One of the big reasons, according to the panel, is the fundamental human need for social interaction. However, due to the monotony that has been created within current positions, companies will have to be highly proactive in teaching and improving the essential emotional intelligence skills of their people to the level of mastery in order to ensure the business can survive and thrive.
"The future of the retail landscape will leverage technology to the hilt, but we will look to people to deepen the human experience with customers simultaneously," observed panelist Caden Stobart, chief marketing officer at Carlisle Etcetera. "One has to remember that companies who are winning in digital are doing so through social media, social being the key word. We are intrinsically social beings and that spark of humanity won't be replicated by robotics, although we will use A.I. to alleviate monotony and to help us optimize our goals. This will provide us more time to build stronger relationships."
"Technology, digital media, and data mining have been prevalent for years," said DKNY Direct to Consumer President Brad Wolfer. "Businesses that have evolved with it have been rewarded. Automation will provide us all with the same opportunity, but will we be ready?"
Key Discussion Takeaways
Executives in the audience from top luxury retailers, major brands, real estate brokerages, digital agencies, and international banks broke into small groups to identify the most important issues and solutions in the current environment. Their conclusions are as follows:
Today, consumers are at their best. They are educated, informed, and they have a mindset that is light years ahead of retailers. Retail will have to reinvent itself in order to become flexible and constantly adapt to keep up with the consumer.
With the prevalence and ubiquity of artificial technology, individuals at all corporate levels will have the freedom to be more creative, collaborative and strategic, using the technology to be more efficient and effective.
However, with technology comes the intensely human responsibility to improve and master emotional intelligence skills. Individuals at all levels will need to have the skills to be creative, empathic, trustworthy and generous. Those without these skills, those who are not willing to master the skills, and those who do not leverage the skills in their career, will get left behind.
Relationship building skills will far outweigh any operational skill, yet the front-line will also have to develop complementary technology interaction and data usage skills to become effective, efficient and accurate.
To that end, the development and education of the front-line will have to shift dramatically from robotic, transactional, operational selling skills into inspirational, humanistic relationship building skills.
There will be significant job growth in "caring" jobs including health care, wellness, entertainment, retail and many highly emotionally experiential services that we can only imagine at this juncture.
Competitive advantage will be derived from inspiring, educating and empowering the millions of human beings who are customer-facing, each using their creativity and emotional intelligence skills to deliver extraordinary one-to-one experiences that make peers and clients feel special and cared for.
Humanity Trumps Technology
The final consensus among the group remained that while the ubiquity of artificial intelligence will remove rote tasks and monotony from the workday, it will also provide the humans with the freedom to evolve their emotional intelligence skills to a level never seen before in the history of humanity.
"In luxury and retail, front-line professionals will need to be inspired and educated to master the critical emotional intelligence skills that empower them to live their great morals and values at work. The beautiful paradox of the 21st century is that the intense proliferation of artificial intelligence will only inspire customers to desire, even crave, human interaction far more than ever before. Companies and educational institutions must prepare to scale humanity in ways we have never imagined," says Pedraza.
For more information on best practices in optimizing technology for the client experience and sales associate coaching, visit www.LuxuryInstitute.com, or contact CEO Milton Pedraza with questions and information about becoming a member of the Luxury Client Experience Board.
About the LCEB: The Luxury Client Experience Board (LCEB) is a membership association of luxury industry practitioners, co-founded by Luxury Institute and The Ritz-Carlton to enhance the education and development of leading luxury brands. LCEB members receive ongoing education and training opportunities in industry best practices through original research, educational events, and training sessions. Members come from diverse industries united in their goal to build long-term, high-performance relationships with clients by delivering exceptional, seamless, and measurable omni-channel client experiences on a daily basis.

EIN Presswire does not exercise editorial control over third-party content provided, uploaded, published, or distributed by users of EIN Presswire. We are a distributor, not a publisher, of 3rd party content. Such content may contain the views, opinions, statements, offers, and other material of the respective users, suppliers, participants, or authors.