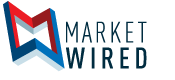 FlitWays appoints International Monetary as its Investor Relations, Investment Banking and Strategic advisory firm
/EINPresswire.com/ -- CULVER CITY, CA--(Marketwired - May 16, 2017) - FlitWays Technology Inc. (OTC PINK: FTWS), a Los Angeles-based ground travel technology company, today announced that it has engaged International Monetary ("IM") as its investment banking & strategic advisory firm to provide capital resources, structure financing, provide proprietary investor relations services (IR), advise on merger and acquisition candidates, and advise the Company's management on other strategic decisions.
"IM has a direct connection to the investment community which will help us quickly move forward with our strategy," said Tobi Mac, CEO of FlitWays "Their vast experience will aid in our overall market support, which is where we have needed some more substantial professional help in the past."
Continues Tobi Mac, "IM is one of the premier investment banking consulting firms in the United States catering specifically to small capitalization public companies. With its team of professionals serving its corporate clients, IM has the experience and resources to quickly facilitate financing, provide powerful IR services, and bring a substantial knowledgebase to the table for strategic decision making. We are pleased to be associated with this premier firm in this exciting industry."
FlitWays has been developing an ongoing market expansion plan with the mindset to establish its reach in the ground transportation industry. FlitWays enterprise and integrated suite, a first of its kind platform that aids travel businesses in adding ancillary revenue for their destination services and corporations, can internally facilitate seamless ground transportation services that aligns with their existing travel programs.
MB Riley, Managing Director of IM, states, "FlitWays provides a platform for dynamic ground transportation offerings in the corporate travel sector that positions the company for significant growth. The target market for FlitWays service broadens each day in the U.S. and around the world."
Newport Beach-based IM will provide FlitWays with services ranging from the preparation of corporate documents to providing guidance and assistance in maximizing shareholder value. The appointment of IM, will help the company to grow its position and awareness within the investment community.
About FlitWays:
FlitWays is travel company based in Los Angeles that provides both corporate enterprises and travelers a complete offering of ground transportation including taxi, ride share, car service and shuttles. FlitWays offers travel businesses like airlines, hotel, online travel agencies and travel managements company a way to offer ground transportation service into their existing add-on destination service which helps to connect the next mile experience for corporate and leisure travelers.
About International Monetary:
Founded in 1997, IM recognized a need to provide Investment Banking Services with the speed and precision that is required in the new internet and technology economy. IM focuses on turn around situations and rapidly growing small companies, specializing in debt/equity financing of under $1 billion. IM is led by a team of Managing Directors that provides a number of strategic advisory services including: providing capital resources, structuring financing for M&A, International Licensing/Commercialization, Retail Product/Service Distribution, Advertising & Marketing, and Shareholder Enhancement Services. To find out more about IM, go to: www.intlmonetary.com
Cautionary Statement Regarding Forward-Looking Information This press release may contain certain "forward-looking statements" relating to the business of FlitWays Technology Inc. All statements, other than statements of historical fact included herein are "forward-looking statements," including, but not limited to; the proposed corporate name change; and any other statements of non-historical information. These forward-looking statements are often identified using forward-looking terminology such as "believes," "expects" or similar expressions, involve known and unknown risks and uncertainties. Although the Company believes that the expectations reflected in these forward-looking statements are reasonable, they do involve assumptions, risks and uncertainties, and these expectations may prove to be incorrect. Investors should not place undue reliance on these forward-looking statements, which speak only as of the date of this press release. The Company's actual results could differ materially from those anticipated in these forward-looking statements as a result of a variety of factors, including those discussed in the Company's periodic reports that are filed with the Securities and Exchange Commission and available on its website (www.sec.gov). All forward-looking statements attributable to the Company or persons acting on its behalf are expressly qualified in their entirety by these factors. Other than as required under the securities laws, the Company does not assume a duty to update these forward-looking statements.